Voting card registration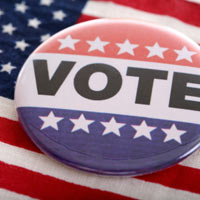 Register to Vote in Ohio
To be eligible to vote in the next election in Ohio, you must be registered to vote at least 30 days before the election date.
You can register to vote through the County Board of Elections in person or by mail. You cannot register online.
Applying for a new driver's license.
Renewals.
Changing your name or address.
In Person or By Mail
To register to vote in person or by mail, take or send a completed Voter Registration and Information Update Form to your local County Board of Elections office.
You can pick up a copy of the form at any:
NOTE: Be sure to include either your OH driver's license number OR the last 4 digits of your Social Security number on the form.
If you cannot provide the last 4 digits of your Social Security number or your OH driver's license number on your voter registration application, you must enclose a copy of any of the following forms of identification:
Photo identification card (current/valid).
Military identification.
Recent utility bill, bank statement, or paycheck.
Military and Out-of-State Voter Registration
If you are an active-duty military member stationed out of state, or temporarily outside of the U.S., you can register to vote by mail.
Just return a completed Registration and Absentee Ballot Request – Federal Post Card Application (FPCA) (Form 76A) to the Ohio Secretary of State's office.
Once registered, you will automatically receive an absentee ballot for every election you are out of state for.
: Your spouse and any dependents will also be able to register to vote using the method above.
Change Your Name and Address
If you need to change your information, you must update your Ohio voter registration at least 30 days before an election.
You may change the address or name on your voter information by mail or in person. To change the address on your voter record in Ohio:
Select either the "Updating my address" or "Updating my name" box on the form.
You must include either your driver's license number, last 4 digits of your Social Security number OR a copy of your current ID card, utility bill or bank statement.
You might also like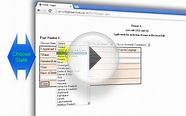 Register Voter ID Card Online Complete Details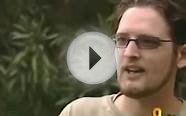 Democratic voter registrations found in dumpster (2004)
Voter Registration: Some Adhoc Officers Protest Meagre ...
In-hand delivery of post card applications for registration and absentee voting under the Federal voting assistance act : hearing before the Subcommittee on Elections ... Eighty-sixth Congress, second session, on H.R. 8432, a bill to amend the Federal Voting Assistance Act of 1955, to provide in-hand delivery of certain absentee voting material to members of the armed forces and others. August 25, 1960
Book (U.S. Govt. Print. Off.)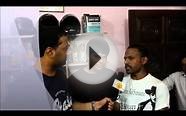 Madhu Vihar Voter Registration Drive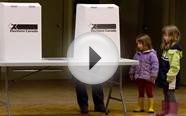 Voter info card errors cause confusion over how to vote in ...