Us Elections polls 2015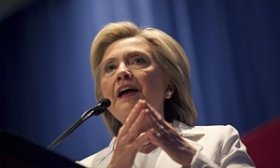 Democratic presidential candidate and former secretary of state Hillary Clinton at a campaign event last week. Photograph: Randall Hill/Reuters
The NBC News/Wall Street Journal poll found that the former secretary of state was the first choice for nominee of 75% of her party, with Vermont socialist Bernie Sanders far behind on 15%.
Related: Clinton v Bush: America is getting the dynastic matchup it said it didn't want
Martin O'Malley, the former Maryland governor, was on 2%, while Lincoln Chafee, the former governor of Rhode Island, polled less than 1%. Former Virginia senator Jim Webb, who has not yet formally declared he is running, was on 4%.
According to the poll, 92% of likely Democratic voters said they could see themselves supporting Clinton.
The poll asked 1, 000 likely voters about their opinions on potential presidential candidates, both Republican and Democrat.
Against the Florida senator Marco Rubio, Clinton polled 50% against 40%. And against Wisconsin governor Scott Walker she polled 51% to 37%.
Among Republican primary voters, the poll showed Bush ahead with 22% of the vote. Walker was next with 17% and Rubio third with 14%. Retired neurosurgeon Ben Carson had 11%, while former Arkansas governor Mike Huckabee (9%), libertarian senator Rand Paul (7%), former Texas governor Rick Perry (5%), New Jersey governor Chris Christie (4%) and Texas senator Ted Cruz (4%) were all in single figures.
On Tuesday, Clinton urged businesses to stop selling images with the Conferdate flag on them, in the wake of the attack on a black church in Charleston
Republican pollster Bill McInturff told the Wall Street Journal that Clinton had "the strongest and most advantageous" standing among Democrats he had seen in 35 years of campaign polling. "She starts with advantages among very important groups, " he said. McInturff conducted the poll with Democrat Fred Yang.
Clinton's high rankings could be buoyed by increasingly positive support numbers for her 2008 rival Barack Obama, whose approval rating is up by 8 percentage points to 48% since September 2014, when it hit an all-time low of 40% according to the same polls.
Among Republican candidates, Bush and Rubio remain neck and neck, with 75% and 74% of respondents saying they could see themselves supporting the candidates in a Republican primary. Bush pulls away slightly in favorability rankings, pulling 5% ahead of Walker with 22%, and 8% ahead of Rubio.
Most see Clinton as a moderate candidate (58%) who is trustworthy because of her "experience and background" (59%).
You might also like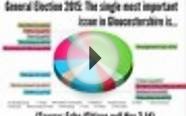 General Election 2015 poll results: The most important ...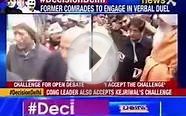 Delhi Election Polls 2015: Arvind Kejriwal holds huge ...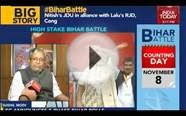 Bihar Polls 2015: Five-Phase Elections From Oct 12 - Nov 8
Framed Print Of 1845 Ny Election Vote


Home (Prints Online)




FRAMED PRINT You are purchasing one 22x18 inch (56x46cm) Framed Print with Black Satin with Off-White Digital Mat. Estimated image size 287x286mm
Wooden frame and print with digital mat. Overall outside dimensions are 22x18 inch (559x457mm). Finished back features brown backing paper, hanging bracket and corner...
Artwork Description Tough men with big sticks ensure a fair and honest election as New Yorkers go to the polls. They will elect James Polk as president, and they...
For any queries regarding this choice of artwork please contact Prints Online quoting Reference 587205
Artwork chosen by Prints Online. (c) Mary Evans Picture Library 2015 -
Photo Jigsaw Puzzle Of 1845 Ny Election Vote


Home (Prints Online)




PHOTO JIGSAW PUZZLE You are purchasing one Photo Puzzle (252 Pieces). Estimated image size 356x254mm
10x14 Photo Puzzle with 252 pieces. Packed in black cardboard box of dimensions 5 5/8 x 7 5/8 x 1 1/5. Puzzle artwork 5x7 affixed to box top. Puzzle pieces printed...
Artwork Description Tough men with big sticks ensure a fair and honest election as New Yorkers go to the polls. They will elect James Polk as president, and they...
For any queries regarding this choice of artwork please contact Prints Online quoting Reference 587205
Artwork chosen by Prints Online. (c) Mary Evans Picture Library 2015 -