2016 presidential election Map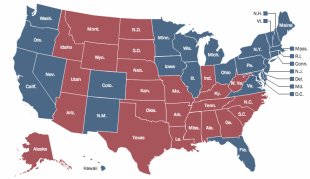 On the Electoral College front, Democrats quite simply have more electoral votes "in the bank" (i.e. safe blue states) and need to win fewer swing states than Republicans do. And demographically, the Democrats' gains among Hispanic voters in particular pose a real long-term problem for Republicans, given this population is growing extremely fast and the white population is, well, not.
We say "long-term" because population can only grow so fast - i.e. it's not necessarily an imminent problem for the GOP in 2016.
The study, conducted by policy analyst Patrick Oakford, ran three simulations of the 2016 election: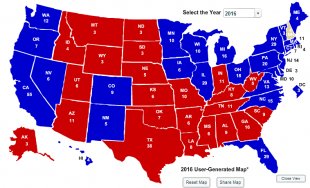 1) Racial and ethnic groups turn out to vote at 2012 levels and vote for Republicans and Democrats at 2012 levels
2) Racial and ethnic groups turn out at 2012 levels, but vote at 2004 levels (when George W. Bush was reelected)
3) Racial and ethnic groups turn out at 2012 levels, but whites vote at 2012 levels, while racial minorities vote at 2004 levels
You'll have to bear with us a bit here, because this is a little dense. But the main takeaway is this: Republicans lose in all three of these simulations - handily.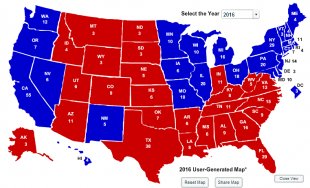 Here's what No. 1 (a repeat of 2012 turnout and exit polls) looks like, courtesy of the great 270ToWin.com. The Democrats won the Electoral College 332-206 in 2012. Under this simulation - with nothing changed from 2012 except the passage of time and demographic shifts - they would add North Carolina to the "win" column.
Under simulation No. 2, things get a little closer, because using the Bush-Kerry exit polls means Republicans take about four in 10 Hispanic voters - versus the 27 percent Mitt Romney got in 2012.
The Electoral College, though, still favors Democrats, 291-247. So the 2012 electorate, even if it voted at 2004 levels (under which a GOP president was reelected) in 2016, would elect a Democrat.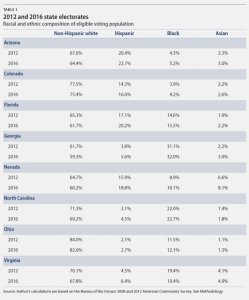 And finally, simulation No. 3. This would seem to help Republicans, because they get the stronger white vote they had in 2012 but the stronger Hispanic vote they had in 2004. Yet Republicans actually do slightly worse here than under simulation No. 2.
They lose here 303-235, losing Colorado and Virginia while picking up Missouri.
The reason for the Democrats' success here? Growing minority populations. In North Carolina, which flips to Democrats in 2016 even at 2012 turnout and voting levels, the Latino eligible voting population is projected to increase from 3.1 percent to 4.5 percent between 2012 and 2016, while the black population moves from 22 percent to 22.7 percent and the Asian-American population increases from 1.4 percent to 1.8 percent. The white population, meanwhile, drops by two points, from 71.3 percent to 69.2 percent.
You might also like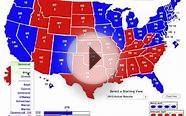 Presidential Election 2016 Predictions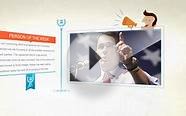 All About Scott Walker - US Presidential Election 2016 ...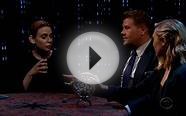 Psychic Predicts Outcome of 2016 Presidential Election
CafePress Vintage Italian Wall Clock with Italy Map - Standard Multi-color


Home (CafePress)




Decorate any room in your home or office with our 10 inch wall clock.
Measures 10 in diameter
Quartz movement
Black plastic case
Runs on single AA battery (included)
CafePress Marco Island - Map Design. White T-Shirt - L White


Apparel (CafePress)




100% preshrunk cotton
6.1 oz
Crew Neckline
Standard Fit Tee
Machine Wash Cold