New York City ballot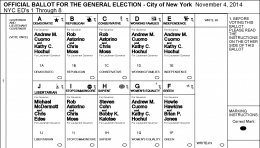 The New York City Board of Elections did it again. On this year's ballot, candidates for governor will be on two rows, which can cause confusion and mistakes. Worse, the ballot is designed in a way to prevent confusion for those who want to cast votes on the Democratic or Republican line, and cause confusion (and lost votes) for those who want to vote for minor parties.
Here's why that's a problem.
In past elections, the Brennan Center has highlighted the problems caused by confusingly designed ballots — and in particular, confusing designs in New York. This poor design increases the risk of lost or misrecorded votes — and that risk is even greater for particular groups, including low-income voters and the elderly. New York City is a large jurisdiction with a recent history of poorly designed ballots that are especially prone to "overvotes, " which are when a voter (almost always accidentally) selects more than one candidate for the same office.
As detailed in an October 23 letter from the Brennan Center to the New York City Board of Elections, the city's 2014 general election ballot is again difficult to read. The city took the state's sample ballot and changed it in a way that makes it much more likely that those who vote for one of the minor parties for governor will overvote.
This is the sample ballot the New York State Board of Elections sent to the city Board this fall after it certified the candidates for this year's ballot. There are 10 candidates for governor split into two rows of five.
The New York City Board, made up entirely of Democrats and Republicans, changed this ballot. Understanding that many voters choose to vote a "straight ticket" (for instance, all Democrats or all Conservative or Green Party candidates), they made sure Democrats and Republicans didn't share their columns with any other party.
As a result, there is no risk that someone voting a straight ticket for Democrats or Republican will overvote. By contrast someone voting a straight ticket for the Conservative, Working Families, or other minor parties may indeed overvote. That's particularly true because the City Board has done such a poor job of making clear where one contest ends and another begins. That plainly puts minor political parties like the Conservative Party and the Working Families Party at a disadvantage — and the city has no justification for doing so.
The city could have avoided this problem entirely by adopting a sensible, clear ballot design, like the concept that the Brennan Center and visual design experts proposed two years ago in Better Design, Better Elections:
You might also like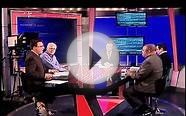 New York Politics - NYC Mayoral Ballot Plotters in Court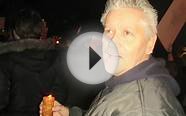 Proposition 8 Protest in New York City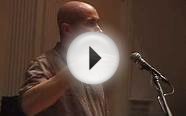 New York City 9/11 Ballot Initiative Rally Part Three
THE NEW YORK BALLOT REFORM LAW / And the City and Rural Registry Law; Also Other New Election Laws, with Suggestions to Political Committees and Election Officers.
Book (Albany: James B. Lyon, State Printer, 1890.)
The Next Century of Subways: New York City Builds on Global Experience to Expand Its System / Ballots Focus on Financing for Range of U.S. Projects / Structural Integrity Eyed After Blaze in Caracas Tower (ENR: Engineering News Record, October 25, 2004)
Book (McGraw-Hill)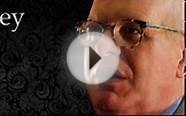 Randy Credico on New York City Primary Ballot in Victory ...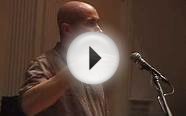 New York City 9/11 Ballot Initiative Rally Part Two
The power of the people at the ballot box to supercede the necessity of the cartridge box: Developing a programme for improving the city of New York ... employment for a number of the people


Book (J.A. Lant, printer)



Historic Print (L): [Three suffragists casting votes in New York City(?)]


Home (Library Images)




Typical Image Size: 16x20 , Print Size: 20x24
Decorate with history or give a tasteful gift.

Anna's Studio Hand Painted Yellow/Blue Tree Landscape 3 Piece Abstract Oil Paintings On Canvas Wall Art Ready To Hang for Wall Decorations Home Decor Paintings For Living Room.


Home (Anna's Studio)




Size:12x24Inchx2pcs,24x24Inchx1pcs(30x60cmx2pcs,60x60cmx1pcs)
High quality Hand-painted oil paintings on canvas. A great gift idea for your relatives and friends
Gallery wrapped and stretched with wooden frame on the back. Ready to hang.
Actual painting may be slightly different from the product image due to the different brand of monitors.
Please be noticed that the size of each painting is clearly shown in the features, measure your area before purchase so that you can have an appropriate conception...
Popular Q&A
New York City is at the southeastern corner of New York State. New
York State is shaped like a misshapen triangle, standing on one of
its points. New York City is located at that bottom point.
New York State is part of the Northeastern region of the United
States.
What is the city of New York in?
New York City is located in New York State.