MD State Board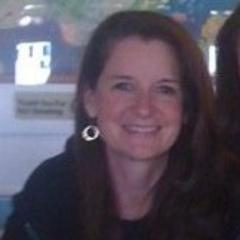 The decision, which a lawyer for the family said he would appeal to a circuit court, is the latest development in what has been called "the Pop-Tart case, " which gained national attention in 2013 at a time of widespread rethinking of discipline practices in public schools. Other states have since cited the Maryland case in proposing Pop-Tart gun bills that limit student suspensions for imaginary weapons.
The eight-page state opinion, dated Feb. 24, recounts the child's string of troubles at Park Elementary School in Anne Arundel County, Md.
"The student in this case had a long history of behavioral problems that were the subject of progressive intervention by the school, " the state board concluded. "He created a classroom disruption on March 1, 2013, which resulted in a suspension that was justified based on the incident in question and the student's history."
The child at the center of the case was 7 years old and in second grade in 2013, when he nibbled his breakfast pastry into a gun shape and exclaimed, "Look, I made a gun!" He aimed the pastry at other students at their desks and in a nearby hallway.
Robin Ficker, attorney for the child's parents, said the boy was being playful and did not injure or frighten anyone the day he was suspended. The family has asked that the incident be cleared from the child's school record, saying that it unfairly tarnishes him with a gun-related offense.
"We're disappointed but not surprised, " Ficker said. "We're going to appeal to the court, as we said we would."
Bob Mosier, spokesman for Anne Arundel schools, described the state decision as "a validation of what we have said all along."
"It's been about a student with a long history of disciplinary issues and a school that has gone to every conceivable length to assist that student with those issues, " Mosier said.
School officials have argued that the two-day suspension came as a last resort following repeated problems and that it was not about a gun or a pastry. Ficker has pointed out that the word "gun" is used four times on a discipline referral form and has said that the child meant no harm. A hearing examiner recommended upholding the suspension, and the Anne Arundel Board of Education supported that view.
The state opinion noted that local school boards have the final say in suspension cases unless the local board allegedly failed to follow law, policies or procedures; violated a student's due process rights; or acted in an unconstitutional manner.
You might also like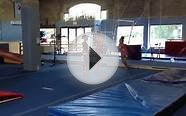 Christina Tuck Off Springboard at MD State Gym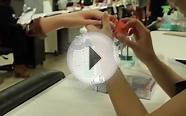 MD Stateboard Exams (Nail Tips)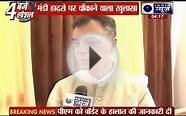 Himachal Pradesh state electricity board ltd. MD handed ...
1944 Ad United States Rubber Co Logo Tires Car Parts Vote Election New York - Original Print Ad


Entertainment Memorabilia (Authenticated)




Product Type: Original Print Ad; Black / White
Grade: Very Fine
Dimensions: Approximately 9.5 x 13 inches; 24 x 33 cm
Authentication: Serial-Numbered Certificates of Authenticity w/ Full Provenance
Packaged in custom sleeve w/ archival black board (great for display, gift-giving, and preservation)
Popular Q&A
What is the address to the Massachusetts state board of cosmetology?
Massachusetts Board of Cosmetology, 239 Causeway Street, Boston, MA, 02114. Tel: 617.727-3067 .
What is the number to the Oklahoma State election board?
Oklahoma State Election Board Room B-6, State Capitol Building PO Box 53156 Oklahoma City, Oklahoma 73152 Telephone 405-521-2391