FL early voting results
Early voting result numbers are beginning to surface as polling sites are still opened. According to the Associated Press, about 30 million people have already voted in 34 states and the District of Columbia, either by mail or in person.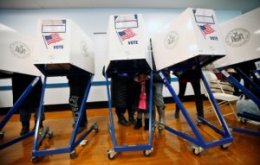 Oligario waits as her mother Cassandra and older sister Eleahna vote in the U.S. presidential election at a displaced polling center in the Coney Island section of Brooklyn, New York (Photo : Reuters)
Although votes are scheduled to be counted on Tuesday, some key states are releasing the party affiliation of those who vote early.
The latest voting figures from the Associated Press show President Barack Obama with a razor thin edge in the heated race to the white house.
In Colorado, 1.6 million votes were cast. 35 of those votes were democrats and 37 were republicans. Four point three million votes were cast in the state of Florida, 43 percent were democrats and 40 percent were republicans. In Iowa, 614, 000 people cast their early voting ballots, 43 percent were democrats and 32 percent were republican.
In Nevada, 702, 000 people cast their ballots; 44 percent were democrats and 37 percent were republicans. Two point seven million people voted early in North Carolina, 48 percent were democrats and 32 were republican. In Ohio, 1.6 million people voted, 29 were democrats and 23 were republicans.
According to the Examiner, among those who cast an early vote ballot includes celebrities like actress Vivica A. Fox and will.i.am of the Black Eyed Peas. They also recently helped the Obama campaign promote and encourage early voting.
Rapper and business mogul Russell Simmons also got involved by participating in the "Early Vote Victory Tour" last month.
Although the figures by the Associated Press might not be official figures, the tallies represent how many democrats and republicans have voted early in various states.
The Examiner confirmed that Democrats usually vote early using the early voting methods more often than republicans. This is proven by the numbers above as democrats have casted more likely votes for the president than republicans did for Romney.
You might also like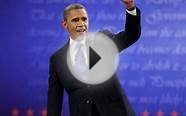 Early Voting Chaos Ensues In Swing States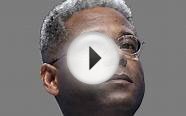 Florida sends auditors to investigate voting ...
Early pickup of ballots in optical scanner voting system counties : hearing of the Assembly Committee on Elections and Reapportionment, November 15, 1978, San Diego, California.
Book (California State Assembly : may be purchased from Assembly Publications Office)
Popular Q&A
where do you find the results of early voting? | Yahoo Answers
You don't. Votes are not counted until November 4. What we do have are exit polls, so you could look for those in your state.