Latest 2014 Senate Election polls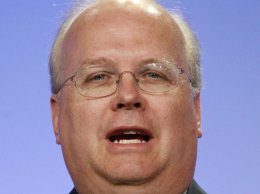 ReutersAmerican Crossroads, the Republican super PAC founded by Karl Rove, released a set of eight polls on Friday showing that control of the Senate is "up for grabs" ahead of November's midterm elections.
According to the polls, which were conducted by the right-leaning Harper Polling, Republicans hold leads in five of seven key U.S. Senate races. The other races are either tied or show room for growth from GOP candidates.
The automated surveys from Harper show Sens. Mark Begich (D-Alaska), Mark Pryor (D-Ark.) and Mary Landrieu (D-La.) trailing their Republican opponents. Republicans also lead open races with Democratic retirements in Montana and Michigan.
Republicans need to swing six seats — while holding onto their own seats — to take back control of the Senate. Doing so would give the GOP full control over both chambers of Congress.
Here's a breakdown of the key races polled by Harper:
Alaska: Democratic incumbent Sen. Mark Begich trails both possible GOP candidates, Lt. Gov. Mead Treadwell and former Commissioner for the Department of Natural Resources Dan Sullivan, by six points each(47-41). Begich is also upside-down in his job-approval rating, at 41-47.

Arkansas: Republican U.S. Rep. Tom Cotton leads incumbent Democrat Sen. Mark Pryor 42-36. Pryor's job approval sits at an upside-down 37-40.

Louisiana: Incumbent Democratic Sen. Mary Landrieu is in a virtual tie (down 45-44) to U.S. Rep. Bill Cassidy. Moreover, only 40% approve of how she's handling her job, while 51% disapprove.

Michigan: Republican and former Michigan Secretary of State Terri Lynn Land leads Democratic U.S. Rep. Gary Peters 42-37 in the race to fill Sen. Carl Levin's (D) seat. President Barack Obama's approval rating in Michigan is only 38%, but he carried the state 54-45 in 2012.
Montana: Republican U.S. Rep. Steve Daines leads Democrat Lt. Gov. John Walsh (who was just appointed to fill Sen. Max Baucus' seat on Friday) by 14 points (43-29). Another possible Democratic candidate, former Lt. Gov. John Bohlinger, trails 43-32. Walsh and Bohlinger are tied in a Democratic primary matchup.

North Carolina: Democratic incumbent Kay Hagan is locked in a tie with likely GOP candidate and North Carolina Rep. Thom Tillis. Only 36% approve of her job performance, while 49% disapprove. Obama's approval rating is also underwater (43-51), as is support for the Affordable Care Act (39-52).

New Hampshire: Democratic incumbent Sen. Jean Shaheen leads former Sen. Scott Brown 40-35 in a hypothetical matchup. She's viewed favorably among New Hampshire voters, but Obama's horrible approval-to-disapproval split (35-57) and Obamacare's split (32-60) bring her down.
You might also like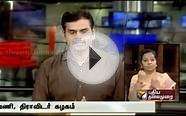 2014 Election Exit Poll Survey Results - Part 5
Battle For The Senate Close And Competitive In Latest Polling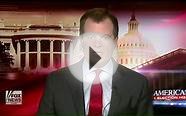 Latest polls, predictions for big midterm Senate races
2010 November Elections Watch - Browser Homepage - All Kindle models -One click: Check polls, issues, analysts plus Amazon help right in your Kindle's Browser
eBooks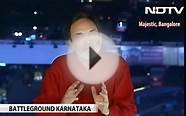 Battleground 2014: results of latest opinion poll with ...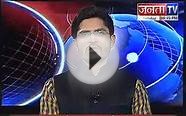 Election Poll 2014 - Latest News of Yamuna Nagar Haryana
Popular Q&A
What are the results of the latest election opinion polls?
#1 is Mitt Romney, because many people know that if Mitt Romney becomes president then America and Americans will be rich