Online electoral registration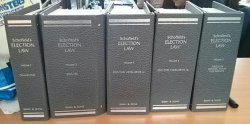 Last week we launched a new online service allowing people to register to vote. This is a big deal. This is a really, really big deal. You can now get on the electoral roll in just a few minutes, even on your mobile phone, whenever and wherever you are in the world.
Registering to vote is undoubtedly the most fundamental service that the state must offer. The flip side of this is that it is also heavily surrounded by regulation and legislation. Regulation and legislation are not great bedfellows for usability and accessibility.
I want to talk about the law and the value in dealing directly with lawyers in public service delivery. I also want to talk about the value in investing the time to bring the lawyers with you as you build your service. These are things that I've got wrong in the past, and things that will definitely change the way I approach public service design and delivery in the future.
Too many times in the past, I've been told something can't be done (or must be done) because "it's the law". I've usually accepted this and then been constrained by having to design the 'least worst' way to help people get past that.
In the early days of designing the register to vote service, I was regularly asking the lawyers if there was any wriggle room on a certain aspect. Almost every time I would get back the same response.
Lawyer says no.
This sort of thing will be familiar to many people working in government:
On the subject of why we're asking for it, the simple answer is because legislation says we have to…… In any case the reason for it doesn't matter, the law requires that the question is asked.
Anonymous
It wasn't the policy team being obstructive, they were being as helpful as they could be. But something wasn't working and it made designing the service extremely difficult without context around information we were being asked to collect.
Going straight to the horse's mouth
After a time, having been through the above cycle too many times, I decided to try and sit down with the lawyers to plead my case directly.
The first thing that I learned when we got together, was that they hadn't been taken through the service we were building, to give them the context they needed. That was a pretty big mistake. Obvious when I think about it, but I was asking people to make tough decisions without any real understanding as to why it was important, or what it was going to feel like to those using the service.
So, we set some time aside and went through the service in some detail.
It was a game changer.
This opened up a direct line of contact, where we could work with a mutual understanding of the challenges. It wasn't that we got everything we wanted, and it was certainly a case of choosing our battles. But, having people who know usability working closely with people who understand legal risk allowed us to deliver a service that was as simple and intuitive as possible. And in a very short time.
I fought the law and ...
Working directly with the legal team, with a greater understanding of each other's challenges and constraints, led to some pretty important successes for online voter registration and the people using it. We managed to:
get some laws changed while developing the service
find better, more user friendly ways of meeting the requirements set out in legislation
gain agreement from the legal team to work with the service delivery team when drafting future legislation
You might also like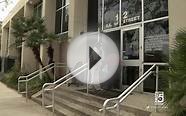 Florida Lawmakers Considering Moving Voter Registration Online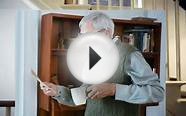 Individual Electoral Registration - We All (England ...
Women's Leather Mid Calf Martin Boots lace-up Army Combat Flat with side zipper metal Black Shoes EU40


Shoes




Please confirm the size chart below,Inch is foot length.Women Size:EU34=22CM,EU35=22.5CM,EU36=23CM,EU37=23.5CM,EU38=24CM,EU39=24.5CM,EU40=25CM,EU41=25.5CM.
Color:Black/Brown/Red.Accessories:metal buckle, side zipper
Non-slip rubber soles
hand-made diamond decoration on the heel
side zipper,metal buckle
Popular Q&A
Online application for Voter ID in Chennai? | Yahoo Answers
I have a voter id but I moved to another location and this is going to be my permanent address.
How to apply for and get a new voter id in this address. I found a form6 from the net for the purpose but that needs the filled-in form to submit in some corporation office.
Is it not possible to apply online?