Texas online Voter registration
Yesterday, a bipartisan group of Texas Senators passed very sensible legislation which will provide for the establishment of an online voter registration system for Texans. SB 315, sponsored by Sen. Carlos Uresti, passed by a 21-10 vote on third reading after having passed 7-0 out of committee. It will now move to the House for approval where similar bipartisan legislation has been filed in the form of HB 313. The records of the final votes was as follows.
Yeas
: Birdwell, Carona, Davis, Duncan, Ellis, Garcia, Hancock, Hinojosa,
Huffman, Lucio, Nichols, Rodriguez, Schwertner, Seliger, Uresti, Van de Putte, Watson, West, Whitmire, Williams, Zaffirini.
Nays: Campbell, Deuell, Eltife, Estes, Fraser, Hegar, Nelson, Patrick, Paxton, Taylor.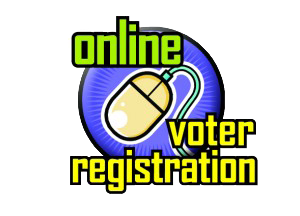 Voters with an unexpired driver's license or personal identification card will be able to go to an official state website where they will be able to register to vote online. The Texas Department of Public Safety already maintains records of most of the required information in order to register to vote and more importantly, maintains a database of signatures used on the cards they issue. The issue of a signature has been the stumbling point in previous calls for online voter registration and thanks to advances in technology is one we can now move past.
"Voting is a fundamental right and a public duty in our democracy, yet many Texans don't participate in the electoral process, " Uresti said. "Online voter registration will encourage more people to participate by making the registration process easier and more convenient."
For more details and stats on online voter registration, continue reading below the fold. Currently 12 states offer online paperless voter registration, two others are in the process of implementing laws to do so. Arizona, the first state to offer online registration in 2002, experienced a 9.5 percent increase in the number of people signing up to vote in just the first two years. More than 70 percent of all voter registrations are now performed online in Arizona, according the National Conference of State Legislatures.
You might also like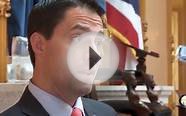 On The Floor: Senate Passes Online Voter Registration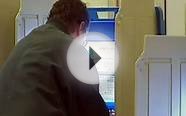 With massive errors in voter rolls, states move to data ...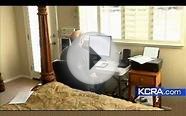 Online voter registration troubles revealed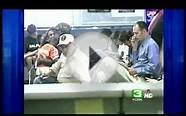 State Capitol Debates Online Voter Registration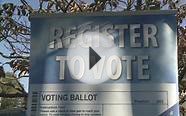 Sec. of state announces roll out of online voter registration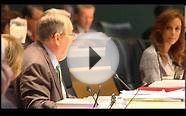 Online Voter Registration
Avg Internet Security 3 Year / 3 PC


Software (Avg Security)




Virus removal and prevention
Identity protection
Social networking protection
Antivirus
Protective cloud technology
Popular Q&A
Which of the following is true about voter registration in Texas? | Yahoo Answers
b. Prospective voters must register at least thirty days before an election to be eligible to vote in that election.
【ツ】
Where is the voter registration office at in Waxahachie Texas?
It is at the Ellis County Elections Administration Office, located at 217 South Rogers Street, Waxahachie, Texas 75165.