Fox poll results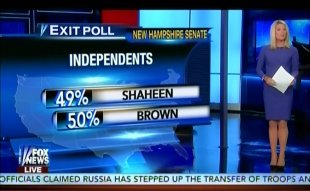 According to Vox, Fox News "broke the rules for exit polls" in its live coverage of election results, when anchor Martha MacCallum reported on the breakdown of how Independents voted in the New Hampshire Senate race.
Vox argued that Fox's decision to do so ran counter to a binding agreement not to leak results until the polls have closed.
Just after 6 p.m., MacCallum reported that Republican Senate candidate and former Fox News employee Scott Brown needs Independents to vote for him and highlighted exit poll results showing that 50 percent of Independents voted for Brown, while 49 percent voted for incumbent Democratic Senator Jeanne Shaheen.
The media outlets running the exit poll want to be able to describe who's voting, and who they're voting for, to the public as early as possible. But they don't want to have any influence on who ends up voting - they don't want anyone deciding not to vote because they've already seen what the exit polls say, and they don't think their vote will matter. (There's some evidence that this happened back in 1980, when some outlets projected that Ronald Reagan would win the presidential election before polls closed on the West Coast.)
In some countries, like the United Kingdom, it's actually illegal for any media outlet to report exit poll results before the polls close. In the US, it's not illegal, but there's a binding agreement among the media outlets that run the exit poll that none of them is allowed to leak any results before the polls have closed.
Fox News has actively promoted Brown's campaign for months. During the past weekend, Fox re-aired a documentary about health care reform in New Hampshire that promoted him. The morning of the election, Fox tried to undercut Brown's opponent with a last-minute bogus conspiracy theory that Shaheen "was involved in [an] IRS scandal." Brown's campaign later promoted the Fox segment, which called the claim "a death sentence" for Shaheen's reelection chances.
UPDATE: Fox News has responded to Vox's charge. In an email to TPM, Fox News executive vice president Michael Clemente denied that the network violated an agreement on exit poll results:
Polls didn't officially close in New Hampshire until 8 p.m. and Fox's report came nearly two hours before. So did Fox News break the rules?
Media outlets frequently share driblets from the exit data - demographic information and questions on voters' mood - all while dutifully sitting on the ultimate top line until the polls close. In an email to TPM on Tuesday night, Fox News said that's precisely what it did, too.
"According to the National Election Pool (NEP), we are permitted to report exit poll results as long as we don't characterize the outcome of the race which we did not do earlier this evening, " Fox News executive vice president Michael Clemente said in a statement.
You might also like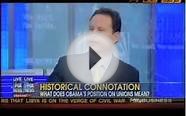 Fox Reverses Results Of Gallup Poll To Claim Americans ...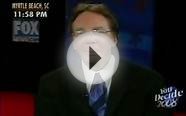 Ron Paul Wins South Carolina Debate - Fox Text Poll Results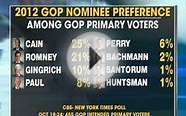 Fox News Skips Over Ron Paul in Poll Results
6 Plus Scratch-proof Protection Case Cover For Iphone/ Hot Arctic Foxes Phone Case


Wireless (Donna Osborne)




Light weight & durable, easy to install and remove
Your best special gifts for arctic foxes fans
Compatible with iphone 6 plus
Perfect fit, smart and intelligent design allow you to plug the charger, and access all iphone 6 plus features without removing the case.
Original designed iphone cover with logos