Presidential Midterm elections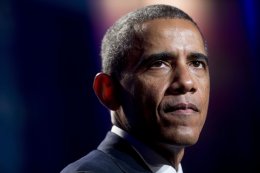 President Barack Obama pauses while speaking at the Democratic National Committee's (DNC) annual Women's Leadership Forum in Washington Sept. 19. Zuma Press
The good news for Democrats: President Barack Obama's relatively low approval rating might not matter in the midterm elections as much as some think.
The bad news for Democrats: Even a high approval rating might not be enough to save them.
The party that controls the White House is typically dealt a blow in the midterm election that comes in a president's second term, ranging from a mild loss to an all-out "thumpin, " as President George W. Bush once said.
Just 42% of Americans approved of Mr. Obama's job performance as of September, according to Gallup, ranking him fifth out of the seven presidents since World War II who have served two terms. (President Richard Nixon was elected twice but resigned the August before midterm elections.)
Do lower approval ratings mean a shellacking is coming? Maybe, maybe not. President Harry Truman, a Democrat, had just a 35% approval rating two months before the 1950 midterm elections. In that election, Republicans picked up a net of five Senate seats and 28 House seats.
But even the popular presidents didn't always fare well. Republican President Ronald Reagan's relatively rosy 61% approval rating in September 1986 wasn't enough to prevent Democrats from picking up five House seats and eight Senate seats two months later.
The outlier here is President Bill Clinton, a Democrat, who was embroiled in an impeachment controversy in 1998, halfway through his second term in office. His Gallup approval rating in September of that year was 63%, as many Americans soured on the way Republicans handled the impeachment process. Democrats ended up picking up five House seats in the midterm, and there was no change in the Senate's balance of power.
That sort of outcome this November is beyond Democratic leaders' wildest dreams.
In 2014, Republicans need to pick up six seats to win control of the Senate. A swing of that size has happened three times in the six previous second-term midterm elections since World War II. In other words, there is a precedent but it's not a given.
These swings aren't always pinned to the White House's popularity. Democrats picked up a whopping 16 Senate seats in 1958 during Republican President Dwight Eisenhower's second term. That was despite his Gallup approval rating in September of that year being a healthy 57%. Meanwhile, Republicans were only able to capture three Senate seats in the 1966 midterm elections, even though Democratic President Lyndon Johnson's approval rating was 47%.
You might also like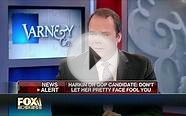 Midterm elections bad news for President Obama?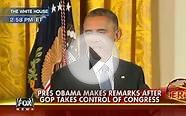 President Obama addresses the media after midterm elections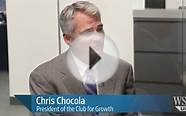 Club for Growth President Discusses Midterm Elections
AMC Map: Presidential Range: White Mountains Trail Map (Adventure Series)


Book (Appalachian Mountain Club Books)




Amc Map Presidental Range
Appalachian Mtn Club
Appalachian Mountain Club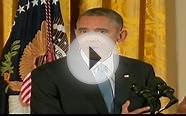 President Obama news conference following midterm elections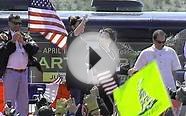 Congressional Midterm Elections Over, 2012 Presidential ...