Arizona primary Election rules
There is good news today for all of you Arizonans who scratch your heads and wonder how our beloved state became kook central.
Good news for you, who support public education. And you over there, who think the Legislature should spend less time making guns more accessible and more time making jobs more accessible – the kind that don't require mad skills with a deep-fat fryer.
There's good news for those of you who don't worry overmuch about the latest federal conspiracy or whether you'll burn in hell if you bake a cake for a gay couple.
For you who believe that compromise is a goal, not a traitorous act.
Independents now are the largest bloc of voters in the state. The group that was only 13 percent of Arizona's electorate 20 years ago has now overtaken the long-dominant Republican Party, comprising now 35 percent of Arizona's voters.
And growing every day.
"Independents have the opportunity to directly influence the direction of our state government, " Secretary of State/gubernatorial candidate Ken Bennett said Monday, in announcing that independents now outnumber both Republicans and Democrats.
Bennett's right. Independents can change things – if they want to, that is.
Surely, they should want to.
"A great many people who register as independents are making a statement when they do so, " former Phoenix Mayor Paul Johnson, a Democrat-turned-independent who pushed the failed top-two primary proposal in 2012, told me. "They're fed up with the existing system. They're fed up with the parties that seem to be controlled by special interests. They're fed up with people who cannot use common sense in trying to dictate our public policy. And they're looking for ways to make our government work."
They might start by filling out a ballot.
In 1998, Arizona voters opened up the state's primary-election system, inviting independents to have a voice in who would represent them. Independents, we were told, felt disenfranchised. They wanted a seat at the primary-election table, a say in who would run this state.
Sixteen years later, we're still waiting for them to show up.
In 2012, 43.5 percent of Republicans and nearly 33 percent of Democrats voted in the primary – the election in which most legislators and congressional representatives are chosen. Meanwhile, a pitiful 7.38 percent of independents cast ballots.
And you wonder why the Legislature spends more time listening to Cathi Herrod and her Center for Arizona Policy than to the rest of the state?
When I launched Operation Dekookification in 2012 - the search for a Legislature that is actually representative of Arizona - I heard every sort of reason why Arizona's one million independent voters are no-shows in the primary. Some don't realize they can vote. Others are offended at having to choose between a Republican and Democratic ballot, or discouraged by the paucity of choices.
You might also like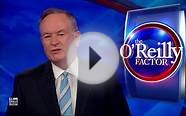 What the 2012 Presidential Election Is Really About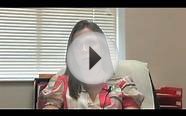 Election 2012: What presidential issue most affects students?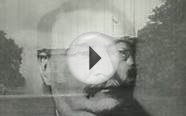 Presidential Elections
what this country needs is some R&R Romney Ryan Election 1.25" Pinback Button


Apparel (A & T Designs)




* Brand New High Quality Pinback Button
* Button measures 1.25 in diameter
SOUTH KOREA PRESIDENTIAL ELECTION


Mobile Application (883893.com)




SOUTH KOREA PRESIDENTIAL ELECTION
This app=videos+news+twitter +AUTO RENEW+SELF UPDATE
FEATURES
VIDEOS
★countless videos from all over the world
★constant renewals, you never missed out any videos
★grouped into different topics for easy watching
★SELF & AUTO updates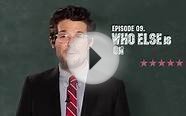 2012 Presidential Election: What Else is on the Ballot ...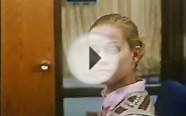 Election (trailer)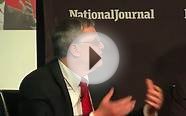 2012 Presidential Election: What Is the Number One Issue?
Fake Mustache: Or, How Jodie O'Rodeo and Her Wonder Horse (and Some Nerdy Kid) Saved the U.S. Presidential Election from a Mad Genius Criminal Mastermind


Book (Amulet Paperbacks)



CafePress What happens at Grandma's stays at Grandma's Bod Long Sleeve Infant


Apparel (CafePress)




6.1oz 100% combed ringspun cotton
Long-sleeve design
Triple-button bottom for easy on/off
Interlock knit for extra durability
Tagless for comfort

BigMouth Inc Funny Toilet Paper: Obama


Home (Outrageous Ventures, Inc)




Printed on every sheet
3 ply extra thick and soft
Imaging will not smudge