NYC primaries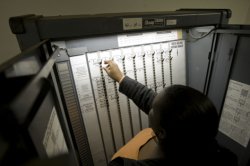 Photo: David Brabyn/? 2008, David Brabyn
Primary day is upon us, and New York City Democrats and Republicans — the former outnumbering the latter six to one — will be casting ballots in competitive races for mayor, comptroller, public advocate, Brooklyn district attorney, and city council. Here's our guide to the nitty gritty of how to vote, who's running, and which contests are most likely to come down to the wire.
VOTING
Polls open at 6 a.m. and close at 9 p.m. Turnout estimates vary widely, with experts predicting somewhere between 15 and 25 percent of the city's roughly 3 million Democrats will vote in the mayoral primary (though if Bill de Blasio's late surge has sparked a real enthusiasm among liberals and progressives, that number could inch higher). The city is going back to its classic lever voting machines because of hiccups in the newer electronic system, which should make for a vintage scene at your polling place if nothing else. You can look up where to vote based on your address here.
MAYORAL RACE
This looks like Public Advocate Bill de Blasio's race to lose, with the Park Slope liberal easily outdistancing his opponents in all the polls. The real drama will be over whether he can clear the 40 percent mark and thus avoid a runoff with the second place finisher, which would be held on October 1. Former Comptroller Bill Thompson, who nearly unseated Bloomberg four years ago thanks to massive support in the outer boroughs and especially Central Brooklyn, will be hoping he can pick up enough backing from black voters to squeak into the runoff and then figure out a way to take down De Blasio. City Council Speaker Christine Quinn, once the front-runner when it looked like New Yorkers wanted four more years of Bloomie, is mired in third place in most surveys. She's depending on massive support in Manhattan — and especially the Village/Chelsea area, where many are excited about the prospect of the city's first LGBT mayor — to compensate for what might be some brutal numbers in the outer boroughs.
Former Congressman Anthony Weiner and incumbent Comptroller John Liu are in the mix, too, of course, though neither is thought to have a real shot at the runoff. As New York's Chris Smith notes, they could play the role of spoiler, however, siphoning off enough liberal voters from De Blasio to help Quinn or Thompson force a second round.
You might also like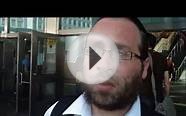 NYC Voters On Primary Day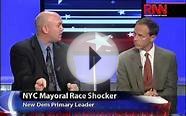 NJ Senate Primary Day & NYC Mayoral Race Shocker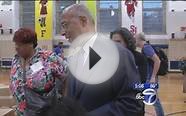 Voters make choices in NYC Primary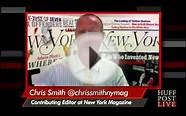 NYC Mayor Runoff: Democratic Primary Results Could Mean ...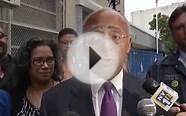 NYC Votes in Close Mayoral Primary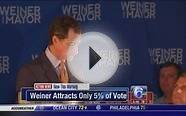 Anthony Weiner loses NYC Primary
Popular Q&A
can a registered independent vote in the nyc democratic primary? | Yahoo Answers
You should be able to. If you take a Democrat ballot, you might have to go back to the registrar and re-register as an independent.