Open primaries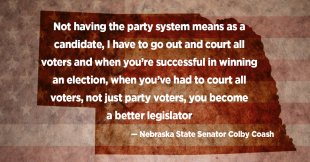 Nebraska has a state legislature that is 71% republican. What does that mean to you? That kind of figure would usually imply a lot of things. It's a red state. Conservative values are upheld and republicans call the shots. But that is not what's going on in Nebraska. Nebraska's state legislature can serve as a real example and model of democracy and political innovation. This is a positive example of how a state legislature can be effective. Real, tough conversations can be had without the whole system shutting down over partisanship. It breaks down the simple, archaic notion of "red states" vs. "blue states, " because in Nebraska real stuff is getting done. Read more
Michigan State Representative Martin Howrylak is frustrated. He keeps having to go back to his constituents to explain why the legislature can't pass commonsense legislation: politics keeps getting in the way.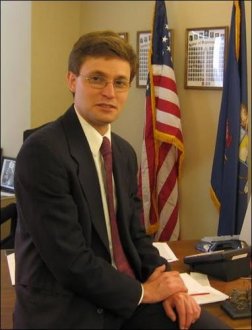 But now, he's doing something about it. He's proposing legislation which would not only combine both the House and Senate into one body of 110 members, but it would also enact nonpartisan elections for state offices in Michigan; a system similar to Nebraska's nonpartisan, unicameral legislature.
And, he's getting more support than he anticipated.
Read more
Senator Rand Paul just paid a lot of money to change election law in Kentucky. People throw around the phrase "buying an election" a lot but never has a phrase been more appropriate. Paul wants to be able to run for President and also keep his Senate seat. Under Kentucky law that wasn't allowed, so Paul decided he would pay a lot of money to change the rules. Kentucky is switching over from the primary system to a caucus. The senator has already paid 0, 000 and has promised at least another 0, 000 to the Kentucky GOP.
Read more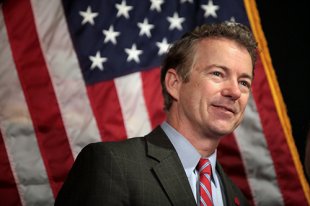 Ever since I was a teenager, I was very passionate about politics and I have always identified as progressive. Moreover, I always had thought the best way to express that was by supporting Democratic candidates. As a high school student, I told the field director of a campaign for a Democratic U.S. Senator that I was in college so that I could work as an intern.
After graduation, I even took a semester off before college to work for an organization that was supporting Democratic candidates. I was disgusted by the policies and rhetoric of my U.S. Congressman Todd Akin (you know—this guy), George W. Bush, and other conservatives. I felt the best way to fight them was to support the other team. Go Democrats!
Read more
People ask me all the time "what's the connection between open primaries and the Trump and Sanders surge?
My answer - "Everything and Nothing" - often times infuriates my questioners. But I stick by my answer. Because the world we live in is not so cut and dry anymore.
You might also like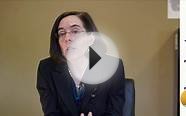 Kate Brown: Open primaries, yes; top 2, no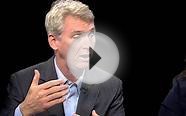 Episode 806 | Open Primaries Push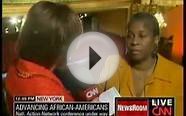 Open Primaries
3.35" Open Belt Primary Drive Street Style for Harley-Davidson


Automotive Parts and Accessories (Ultima)




COMPLETESTREET STYLE OPEN BELT DRIVEASSEMBLY
Brand New, Show Polished
Ultima s new belt drive assembly revives the Old School drag race style primary drive at a new affordable price. The Street style unit was designed to handle all...
3.35 Goodyear Ultima Belt to Scourge the Pavement
This complete kit includes belt, mounting hardware, detailed installation instructions with illustrations. *Product ID = 3323
Tot Tutors Primary Colors Small Storage Bins, Set of 4


Home (Tot Tutors)




Great on bookshelves, in the closet or under the bed
Perfectly sized as replacement bins for Tot Tutors toy organizers
Sturdy plastic construction
Dimensions of each bin: 11-3/4-inch L by 8-inch W by 5-1/4-inch H
For ages 3+ year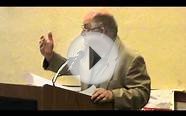 Arizona Open Primaries Debate Sponsored by PDA Tucson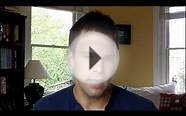 Open primaries pros and cons on Debatepedia.org (1)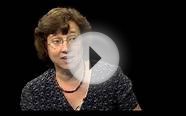 Episode 803 | Open Primaries
Padi Open Water Diver - DVD, #70831


DVD (Padi)




Two Disc Set
Runtime: 175 minutes
Video: NTSC Standard Screen (Aspect Ratio 4:3)
udio: Dolby 2.0 Stereo - English, Spanish
Subtitles: English, Spanish, Swedish, Norwegian, Finnish, Danish

Tot Tutors Toy Organizer, Primary Colors


Furniture (Tot Tutors)




Useful 4-tier toy organizer from Tot tutors; great for containing blocks, crayons, toy trucks, and more
Sturdy wood frame with natural finish; steel dowels support toy bins
Removable bins crafted in rugged plastic; bins come in 2 sizes and 4 classic colors
Easy to clean with soap and water; requires some home assembly
Measures 34 inches wide by 11 inches deep by 31 inches high; for children ages 3 and up

Magnet Wand Primary Open Stock - Assorted Primary Colors


BISS (DOWLING MAGNETS)




Magnet Wand Assorted Primary Colors
Category: Magnetism
Learning Materials/t&g
Science
Popular Q&A
What are open and closed primaries? | Yahoo Answers
* Open primary: A registered voter may vote in any party primary regardless of his own party affiliation. When voters do not register with a party before the primary, it is called a pick-a-party primary because the voter can select which party's primary he or she wishes to vote in on election day.
* Closed primary: People may vote in a party's primary only if they are registered members of that party. Independents cannot participate. Note that because some political parties name themselves independent, the term "non-partisan" often replaces "independent" when referring to those who are…
Is Iowa an open or closed primary?
Iowa is a closed caucuses, but voters may change registration at polls.