Texas primary Elections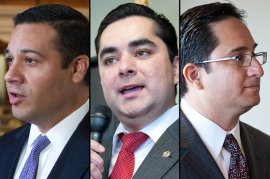 State Reps. Jason Villalba, R-Dallas; Jose Manuel Lozano, R-Kingsville; and Larry Gonzales, R-Round Rock, are the GOP's three Hispanic incumbents in the state House. They will face off against Democrats and Libertarians in the general election in November.
As many candidates' campaigns for the March primaries are in full swing, Hispanic Republicans trying to increase their numbers in the state House are mostly looking past the primaries. Their main fight is in November.
While the Democratic primary races feature five contests in which Hispanic House incumbents will face Hispanic opponents, the three Hispanic incumbents in the GOP did not pick up primary challengers. Instead, they will face off against Democrats and Libertarians in the general election.
And while Democrats argue that their primary brackets are indicative of a platform more in tune with Hispanics in Texas, Republicans say their party is seeing an increase in Hispanic candidates and expects to see more in the near future as a result of outreach efforts.
"The party's role is not to select or pick candidates during primaries, " said David Zapata, Hispanic engagement director for the Republican Party of Texas. "However, we expect that in the near future, our Hispanic engagement efforts will result in more Hispanic conservatives feeling ready and prepared to run for office within our Republican primary system at a larger rate."
GOP incumbents include state Rep. J.M. Lozano, R-Kingsville, who will face Democrat Kim Gonzalez, a Nueces County assistant district attorney, in the general election. Rep. Larry Gonzales, R-Round Rock, picked up opponents in Democrat Chris Osborn and Libertarians Irene Johnson and Lillian Simmons. Rep. Jason Villalba, R-Dallas, will face Libertarian Thomas Griffing.
In addition, there will be Hispanic Republican candidates looking to unseat four Hispanic House Democrats in November. Zapata added that the party is optimistic about those challengers being able to compete in areas that have often been seen as safe districts for Democrats, including House races in San Antonio and Hidalgo County.
During the 2009 legislative session, there were no Hispanic Republican legislators among the GOP's ranks in the House and Senate. Five Hispanic Republicans were elected to the House in 2010 as part of a Republican sweep.
Cal Jillson, a political scientist professor at Southern Methodist University, said the lack of Hispanic challengers in GOP primaries is part of a historic problem that Republicans have to overcome. He said that for the party to have more Hispanics among its officeholders, Hispanic voters must "recognize themselves in the Republican Party."
"Historically, the number of Republican Hispanic incumbents has been quite small, and so there's not that many opportunities for Hispanic-on-Hispanic challenges, " Jillson said. "It's certainly true that ideally the Republican Party would like to be so rich and credible with Hispanic candidates that they would have incumbents and Hispanic challengers and ideally that would strengthen their hold on the district as they get the best candidate in office."
You might also like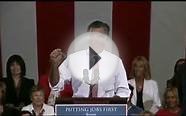 Romney in Las Vegas on Texas Primary Day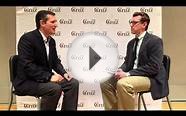 Cruz on The Texas Primary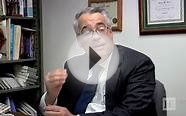 Texas Primary Showdown: Cruz v. Dewhurst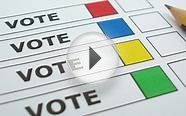 June 1, 2012 | Primary Election Results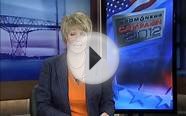 Texas Primary Runoff Election results