Voter registration card replacement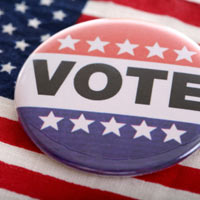 Voter Eligibility in Rhode Island
To register to vote in Rhode Island, you must be a United States citizen, a Rhode Island resident, and at least 16 years old (you must be 18 years old to actually vote on election day).
If you meet all requirements, you must be registered 30 days in advance of the next election in order to vote. After registering with the Rhode Island DMV, you should receive notice in the mail of your voter status. If you do not receive a voter registration card within 3 weeks, contact your local Board of Canvassers.
Register to Vote in Rhode Island
As a resident of Rhode Island, you can register to vote by mail or in person.
To register to vote in Rhode Island, you must first fill out EITHER:
Forms are also available from your local Board of Canvassers, Rhode Island DMV office, or other state agencies.
To submit your form:
NOTE: If you mail your registration form AND you are registering to vote for the first time, you must provide ID information. See "Registration ID Requirements" below for more details.
You should receive a notification of receipt of your registration within 3 weeks of mailing it.
Registration ID Requirements
If you are a first-time voter registration applicant AND you are mailing your registration, you will need to provide either:
Your Rhode Island driver's license number.
OR
Your RI DMV-issued ID number.
If you don't have a RI driver's license or ID, you can submit your Social Security number.
If you don't have any of this information OR if it cannot be verified, you'll have to provide a copy of 1 form of identification. See a complete list of accepted ID.
Out-of-State Voter Registration
If you are in the military and stationed outside of Rhode Island or if you are a U.S. citizen living overseas, you need to fill out the Military and Overseas Voters Ballot Application/Federal Post Card Application (FPCA).
This form doubles as both a registration form AND a request for a ballot.
Change Your Name or Address
To change your name or address on your voter registration, you must complete a new Rhode Island Voter Registration Form OR National Voter Registration Form with the updated information.
You can turn in the form at your local Rhode Island DMV office or take or mail it to your local Board of Canvassers.
RI Voter ID Laws
In addition to the ID required to register to vote, you will need to present photo ID at the time of voting, such as your:
If you don't already have a photo ID, the Rhode Island Secretary of State (SOS) will provide you with a voter ID card.
You might also like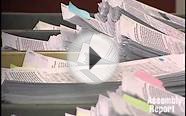 Assembly Bill 2058 Reducing Voter Registration Fraud ...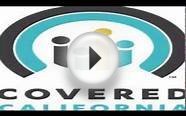 voter registration card from Covered California
DBPOWER 2.7" 1920*1080 Full HD Car Black Box Car DVR Camcorder Dashboard Dash Cam with 120°Viewing Angle, 4XZoom Lens, G-Sensor, SOS, Night Vision, Motion Detection, support up to 32GB SD Card
Sports (DBPOWER)
2.7 Large screen, Wider Viewing Angle of 120°, allows you to capture more when driving;
1920*1080P FULL HD resolution. H.264 video compression, HD quality video with smaller file sizes;
Seamless loop recording, don t leak seconds, you will not worry about the SD card will fill up;
Emergency lock button &accident auto detection feature (G-Sensor) can lock current video file;
Automatic on/off function with Free Car Power, leave you hands-free.
Fanstown Luke handmade titanium birthday ring necklace with lomo cards


Jewelry (Fanstown)




Fanstown Luke 5SOS titanium birthday ring necklace, round one with black rope as necklace
Handmade using healthy 316L titanium steel, anti-rust and water proof, very healthy to wear
Size about 7-8,also could wear as necklace,personalize member birthday ring avaiable via message us
Send with pocket lomo cards with gift wrap box
Nice gift for fans
SOS Agent


Mobile Application (Veritas Global Ltd)




Functions of application and service:
1) Detection of the current location of the device.
2) Emergency dispatch of current device location by single touch of on-screen SOS button.
3) Device information. Battery charge level.
4) Alarm sending to device.
5) Routes of device history.
6) Remote control by SMS commands.
7) Remote audio recording. Recorded file is sent to server.
8) Remote photo, sending a file to the server.
9) Remote control with system SMS commands.

Cool Senior Mobile Phone Flip Sos Support Fm Dual Sim Card,camera ,Big Keyboard, for Old Man Phone


Wireless (ylkj)




Dual Sim Card
With Mp3 ,Fm Function
Camera :0.3MP, chinese instruction
2.0 Inch Language: English mix chinese, chinese
Color Gold Black Red

PGD PG88 Real-time GPS Watch Remote GPS Tracking Quad-band Watch 1.3MPx Camera Security Support Unlocked SIM Card with SOS Function for Kids (Black)


GPS or Navigation System (PGD)




Real-time GPS monitoring of positioning /timing positioning Tracking(SMS/GPRS/TCP/UDP).
Supporting the mobile phone, touch screen, Camer, mp3/mp4 player.
Supporting single location and continuous tracking.
Exactly real-time path tracking can correctted to seconds.
Fast Dial-up button(can prestore 3 dial number), Emergency situation you can dial SOS button for accurate positioning.
Popular Q&A
Where do you go to Replace a Voter Registration Card? ? | Yahoo Answers
I have NEVER been asked to show any ID to vote. Most people loose their card.