Print sample ballot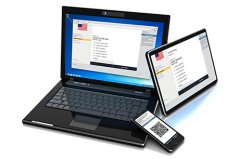 The ExpressPass system offers an interactive, voter-specific sample ballot that can viewed online at anytime. This gives voters the freedom to research candidates and contests that will appear on their ballot, allowing them to make the most informed decisions.
Voters also have the ability to mark their selections, which can then be printed or saved to their mobile device. This gives them an easy reference guide at the polling location, and helps make their voting experience quick and stress-free.
Convenience
The ExpressPass Sample Ballot system can be accessed from the voter's computer, tablet or smartphone.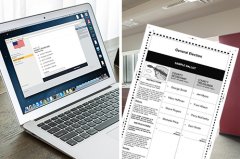 From the security of their own homes, voters can research their choices and take as much time as needed to mark their sample ballots. Voters have the option to print their choices or save them to a mobile device. They can then take their "marked" sample ballot to the poll to use as a guide for voting. Their printout will even provide them with our Early Voting locations and/or their personal Election Day Polling location.
Continuity
The interactive sample ballot is identical to the ballot the voter will see in their polling location. Once the voter logs on to the site, they will enter their address. From there, our system will select the correct ballot for their residential address. Navigating through the ballot and marking choices is intuitive. The process is as easy as completing an online form.
Clarity
Voters will feel empowered to make educated choices. Polling location information and directions are provided.
Accessibility
ExpressPass Sample Ballots are provided in an accessible format for voters utilizing assistive technologies (screen readers and navigational software). They meet ADA requirements of Section 508 of the U.S. Rehabilitation Act.
Privacy
The ExpressPass Sample Ballot look-up based on voter address is anonymous. Although the voter may choose to mark their choices online, no records of a voter's choices are recorded. This system passed the highest standards and voters may rest assured that their anonymity and privacy is protected.
Teen Guide to a Modern Day Murder Mystery - Great Holiday Party, Club Activity, Team Building Activity or Birthday Party!


Home (Lula Belle Lane Productions/Anytime Drama)




Great birthday party, school event, club event or team building activity for teens!
30 fun character descriptions and prop ideas provided.
Easily eliminate characters for smaller get togethers or add new characters of your own for larger parties.
Includes sample invitations, awards, ballots and full instructions so you can pull off a great murder mystery event!
Anna's Studio Hand Painted Yellow/Blue Tree Landscape 3 Piece Abstract Oil Paintings On Canvas Wall Art Ready To Hang for Wall Decorations Home Decor Paintings For Living Room.


Home (Anna's Studio)




Size:12x24Inchx2pcs,24x24Inchx1pcs(30x60cmx2pcs,60x60cmx1pcs)
High quality Hand-painted oil paintings on canvas. A great gift idea for your relatives and friends
Gallery wrapped and stretched with wooden frame on the back. Ready to hang.
Actual painting may be slightly different from the product image due to the different brand of monitors.
Please be noticed that the size of each painting is clearly shown in the features, measure your area before purchase so that you can have an appropriate conception...

Girl Era Womens Faceted Rhinestone Metal Tassels Charms Festoon Torsade Bib Necklace(orange)


Jewelry (SR)




SR Jewelry store for more latest jewelry sets in various styles(Note from seller SR s Trade).
This unique and vintage style make you more beautiful.
It s a perfect accessory to your outfit or as an appropriate gift used in wedding and engagement party or other occasions.
Lobster claw clasp, easy to wear. Perfect set for bridesmaids, prom or any special occasion
SR s Trade provides the frontier fashion trends with some of the lowest prices in the entire industry, committed to uplift the spirit and style of every woman on...
Popular Q&A
What is the purpose of a sample ballot?
Cores indicate variations of climate, species and sedimentary composition during geologic history. Thanks for choosing