State of Virginia Elections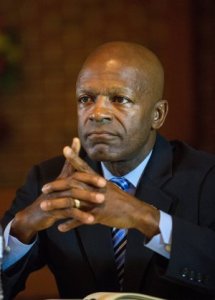 By Patrick Wilson
The Virginian-Pilot
©
RICHMOND
The Republican Party of Virginia on Tuesday said Democratic Senate candidate Gary McCollum might have violated state election law by not reporting payment from his employer, Cox Communications, while he takes leave to campaign.
State GOP Chairman John Whitbeck sent a letter to Cox's lawyer, saying the company's decision to pay him while he runs for office amounts to an in-kind campaign donation that should be reported on McCollum's campaign finance reports.
"As disclosed by Mr. McCollum's Financial Disclosure Statement and his own campaign staff, Cox is paying Mr. McCollum not as compensation for services rendered, but rather to run full-time as a candidate for the Virginia Senate, " Whitbeck wrote to Jennifer Hightower, Cox senior vice president and general counsel.
McCollum campaign manager Molly Ritner in an email said Republicans were trying to take the focus off Sen. Frank Wagner's record of accepting gifts and trips from lobbyists.
"This is a desperate attempt to hide the fact that Frank Wagner is the Senate's top gift recipient and epitomizes the corrupt, pay-to-play culture in Richmond, supporting legislation for the special interests that subsidize his lifestyle and his campaigns, not for his constituents, " she said.
Whitbeck also wrote to James Alcorn, chairman of the Virginia State Board of Elections, asking for his opinion on whether the payments to McCollum violate the state Campaign Finance Disclosure Act.
He included an opinion from the election law firm Holtzman Vogel Josefiak, which argued that paid leave for a candidate constitutes a campaign donation. State Sen. Jill Holtzman Vogel, a Republican from Fauquier County, is a partner in the firm.
McCollum, senior vice president and general manager for Cox, oversees the company's Virginia operations. He has said he is being paid this year while he campaigns for the 7th District state Senate seat.
He has said he'll retire if he wins Nov. 3, and the pay will be his severance. He has not said what he'll do if he loses.
Dale Eisman, a spokesman for D.C.-based Common Cause, a group that advocates for limiting the influence of money in politics, said there's nothing illegal about corporate contributions to campaigns in Virginia.
You might also like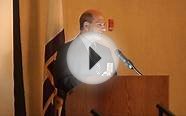 Minnesota Elections Director Speaks at West Virginia ...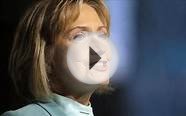 Key county in crosshairs ahead of Virginia election recount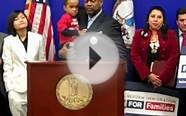 All About - United States elections, 2010
State Shape of Virginia and Virginia Flag Lapel Pin


Jewelry (PinMart)




Available as a single item or bulk packed. Select your quantity above.
Qty: 1 pin
Durable and long lasting pin die struck from jewelers metal and plated in gold.
Size: 1-3/8
Each pin is individually poly bagged and includes a standard clutch back.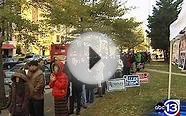 ABC13 Erik Barajas in swing state of Virginia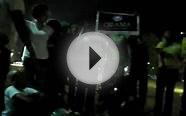 Election Night in Petersburg, VA @ Virginia State University
Popular Q&A
When are state elections held in Virginia? | Yahoo Answers
November in odd-numbered years. House of Delegates terms are for 2 years, so they are on the ballot in November in every odd-numbered year. The Governor, Lt. Governor and Attorney General are elected to four-year terms in the November election (again, the odd-numbered year) immediately following the presidential election. State Senate terms are four years. They are up this November (2011), and in the other odd-numbered year November elections when gubernatorial elections are not being held. Here's the current schedule:
In Virginia, you have opportunities to vote every year!
Who is winning the state of Virginia in the 2008 presidential election
There will be no poll info till later in the day. Harsh measures are being taken to ensure that early information does not leak.