Georgia Candidate information

Quick and awesome tools for researching candidates and ballot measures for the 2014 elections in Georgia.
Using DeKalb county as an example, I also show you great places to learn more about your local races! With a has a newly-updated quickstart section, this is a detailed follow-up to my introductory post on how to research political candidates.
Often send questionnaires to candidates or ranks their performance on specific issues.
This article can be helpful as you are evaluating candidates for the board of education races.
Fleischmann, Arnold and Carol Pierannunzi. (2007). Politics in Georgia. Athens, GA: University of Georgia Press. If one can get past the dry, scholarly style of writing and lack of visually-helpful diagrams, this is a very useful book for understanding contemporary politics in Georgia. Of particular interest were the facts about how primary, general, special, and run-off elections work and which interest groups are active and effective at both the state and local levels.
Hepburn, Lawrence R. (1991). . Carl Vinson Institute of Government: University of Georgia. This book is a better starting point than the Fleischmann book, despite its publication date in 1991, as it takes a more basic instructional and less academic tone, includes many helpful diagrams and visuals, and is brief and to the point. This book functions as a basic civics textbook for Georgia voters, one that could lead to a greater understanding of state government on election day.
Goldman, Sheldon. (1982). Judicial Selection and the Qualities That Make a "Good" Judge. Annals of the American Academy of Political and Social Science, 462, 112-124. Retrieved October 13, 2008, from JSTOR database.This article is great for helping voters choose criteria to use when deciding between judicial candidates. Goldman recommends the following major criteria for judicial candidates: neutrality as to the parties in litigation; fair-mindedness; well versed in the law; ability to think, write, and speak logically and lucidly; personal integrity; good physical and mental health; judicial temperament; and ability to handle judicial power sensibly. Other criteria that he mentions as potentially important are: administrative and managerial skills; public relations skills with the legal profession, the media, and the general public; political skills with public officials and legislatures; and whether the candidate adds to the diversity of the judiciary. This article goes into some detail about how to identify these qualities in particular candidates. He concludes that, although most of these desired judicial qualities are very subjective, it is important to continue searching for objective ways by which to gauge them.
Martin, Mary. (2005). Local and regional government information: how to find it, how to use it. Westport, Connecticut: Greenwood Press. This is a must-read book for learning how to research your local and regional governments. It contains detailed essays by a variety of authors on many topics, including: forms of local government structure; municipal and county codes; local courts; local health services; crime and criminals; parks and museums; education; environmental information; planning and zoning; transportation and public works; budgets, taxes, and revenue sources; and small business loans, grants, and financial assistance.
You might also like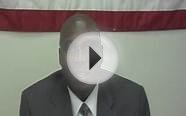 Dave Simmons, Candidate for Sheriff, Fayette County, Georgia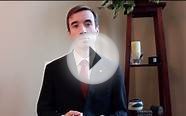 Georgia GOP Chairman Candidate - Alex Johnson
Georgia General Contractor (Commercial) NASCLA-Accredited Contractor Exam Book Set (Includes all Reference Books listed by PSI Exams in their Candidate Information Bulletin)
Book (All Original Publishers)