Voter information Connecticut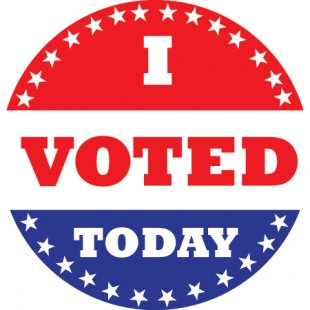 Contact the Registrar of Voters – 860-742-0188 Ext. 2
Catherine Magaldi Lewis – Democratic Registrar of Voters
Catherine Palazzi – Republican Registrar of Voters
Office of the Registrar of Voters (ROV)
The Office of the Registrars of Voters in the State of Connecticut is an elected position, governed by Connecticut General Statutes and financially supported by the municipality in which the Registrars serve. Registrars work closely with the Office of the Secretary of the State to develop methods and procedures to ensure the voting rights of citizens and administer all elections based on current election laws.
Voter Registration Requirements
Any citizen 18 years of age may register to vote and enroll in a party at the Registrars of Voters Office in Town Hall. All voters must be 18 years of age on election day in order to vote. Voters turning age 18 by election day may also vote in a primary for that election. In the State of Connecticut, electors registered as Unaffiliated cannot vote in a party primary election.
Voter ID Requirements. Before voting, poll workers will ask for identification.
First time voters must show one of the following:
current drivers' license
paycheck
credit card with your name and signature
ID with your name and photograph
any document with your name and address such as a checkbook or utility bill.
Recurring voters must present one of the following:
current driver's license
social security card
any pre-printed form of identification showing your:
name and address, or
name and signature, or
name and photograph
For additional information, check the CT Secretary of State website: www.sots.ct.gov
Change in Voter Registration Information
Where you live determines your polling place and your state legislative district. The identification you present on Election Day must agree with the address in your town's voter registration system. Please update your registration information whenever there is a change is your voting information.
Absentee Ballots
Registered voters who are ill, physically disabled, serving in the military, out of town on election day, or whose religion forbids secular activity on election day, may apply to vote using an absentee ballot. Visit or call the at Andover Town Hall (860) 742.0188. Absentee ballot applications are also available in the Registrar of Voters office.
Who Owns Information?: From Privacy To Public Access


Book (Basic Books)




ISBN13: 9780465091447
Condition: New
Notes: BRAND NEW FROM PUBLISHER! 100% Satisfaction Guarantee. Tracking provided on most orders. Buy with Confidence! Millions of books sold!
Popular Q&A
Where can I get unbiased political information? | Yahoo Answers
The only unbiased info source is the Congressional Record, the unreadably boring verbatim account of what Congress says and -- even occasionally -- does. Another plan is to read several sources, and draw your own conclusions. Still another one is to check in with your local League of Women Voters who usually publish an info pamphlet with all the unbiased info they can find, and they're pretty good.
Good luck in your quest -- and bless you as an enlightened voter! If only our country had more like you.