Voter information Wisconsin
We are just hours away from one of the most critical elections in Wisconsin's history – tomorrow, Tuesday, November 4th.
Here are some important things to know and remember:
1. You do not need to bring an ID of any kind to the polls if you are currently registered to vote at that polling place! The United States Supreme Court blocked implementation of Wisconsin's misguided, extreme and restrictive voter photo ID law on October 9th for this election. So do not let anyone tell you otherwise. Go vote!
2. Make sure you know ahead of time where your polling place is. Perhaps the location has been moved since the last time you voted? Perhaps not. !
Again, NO PHOTO ID IS NEEDED TO VOTE ON NOVEMBER 4th (OR TO EARLY VOTE) if you are currently registered to vote. If you are not currently registered to vote, you can easily do so on Election Day at your polling place. You will need to bring: a document – either hard copy or electronic (on your cellphone/tablet/laptop) – that proves you live within your voting district (e.g., a recent utility bill, bank statement, pay stub) and either the number and expiration date of your Wisconsin driver's license or Wisconsin DOT-issued ID card or the last four digits of your social security number (only if you don't have a WI license/ID card).
Locate these materials now, so you are not searching around for them on Election Day!

4. If you want to vote on November 4th and you need a free ride to your polling place.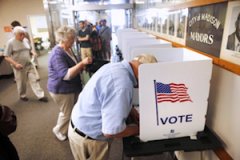 Are you (or is someone you know) willing to give someone a ride to the polls? Please and we will add your/their contact information to the list!
5. Common Cause in Wisconsin is once again partnering with the nonpartisan, led by the, to provide "guidance, information and help to any American, regardless of who that voter is casting a ballot for."
With the very recent U.S. Supreme Court's ruling blocking implementation of Wisconsin's voter photo ID law, we expect some confusion over whether or not voters will need to show an ID in order to vote. If you arrive at the polls and are asked to show photo ID, encounter other problems or have questions, call 1-866-OUR-VOTE.
Please spread this information around to family and friends, and make sure you vote on Election Day!
CONTACT:
Jay Heck
608/256-2686 (office)
608/512-9363 (cell)
Common Cause in Wisconsin
You might also like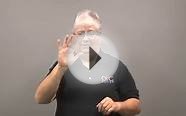 Court Suspends Wisconsin Voter ID Law (ASL) - October 13, 2014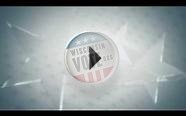 WisconsinVote.org
The great Campaign of 1896, or, Political Struggles of Parties, Leaders and Issues Including Platforms of All Parties and Bographies of the Presidential Candidates Forming a Complete Handbook of Political Information, Voter's Guide and Instructor for 1896
Book (Loyal Publishing Co.)
Living issues of the campaign of 1900: Its men and principles, covering every phase of the vital questions of the day; expansion and our new ... information, voter's guide, and instructor
Book (W.H. Ferguson)
Popular Q&A
How many registered voters in Louisiana?
2,884,453 Registered Voters up in here, up in here!
We also would have excepted: Alligator's are angry because they have all them teeth but no toothbrush.