Congressional voting results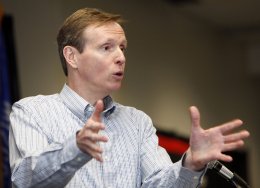 In the aftermath of the Nov. 6 elections, words like "fickle" and "schizophrenic" are being bandied about to describe the Wisconsin electorate.
How else can anyone explain a group of voters who simultaneously picked Democrats Barack Obama for president and Tammy Baldwin for U.S. Senate while preserving a 5-3 Republican edge in its congressional delegation and giving the GOP a commanding majority in both houses of the state Legislature?
But the vote tallies in Wisconsin's congressional and state legislative races were not nearly as lopsided as the parties' resulting share of seats, according to a Wisconsin Center for Investigative Journalism analysis. The breakdown between Republican and Democratic votes was close even in the races for Congress and state Legislature, where the GOP scored substantial wins.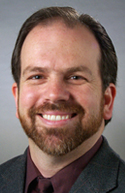 Some election observers say these results, which ensure that Republican Gov. Scott Walker will have strong GOP majorities heading into the next legislative session, owe largely to redistricting — the redrawing of voting district boundaries based on the U.S. Census.
"The outcome of this year's U.S. House as well as state Senate and state Assembly elections testify to the power of redistricting, " said Mike McCabe, executive director of the Wisconsin Democracy Campaign, a nonpartisan clean-government advocacy group.
For instance, Republicans received 49 percent of the 2.9 million votes cast in Wisconsin's congressional races, but won five out of eight, or 62.5 percent, of the seats, according to the Center's analysis. The Center analyzed unofficial 2012 results reported by the Milwaukee Journal Sentinel and official 2010 results from the state Government Accountability Board.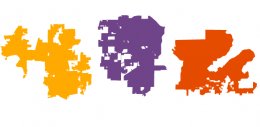 The vote breakdown in the state's congressional races was comparable to that for president and U.S. Senate, where the Democratic standard-bearers won 53 percent and 51 percent, respectively.
Wisconsin's experience is not unique.
Geoffrey Stone, a law professor at the University of Chicago, recently wrote in a Huffington Post blog that Republicans won 55 percent of all House seats nationally while capturing less than half of the total vote. Stone said the GOP "won control of a substantial majority of state governments" in 2010, then "used that power to redraw congressional district lines in such a way as to maximize the Republican outcome in the 2012 House election."
In Wisconsin, redistricting based on the 2010 Census was done largely in secret by the Republicans who controlled the state Legislature. Democrats accused the GOP of using this opportunity to cement its electoral advantage, which in itself is not illegal.
You might also like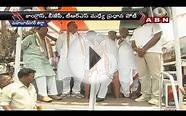 Cross Voting May Affect The Election Results Of Mahaboobnagar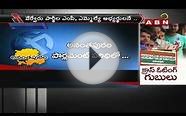 Cross Voting May Affect Results in Anantapur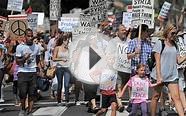 Lawmakers warn congressional vote on whether to strike ...