Mass vote results
Senate
Candidate
Party
Votes
Pct.

Winner: John KerryJohn Kerry

Dem.
1, 959, 843
65.8%
Incumbent
Jeff Beatty
Rep.
922, 727
31.0
Robert J. Underwood
Lib
94, 791
3.2
House of Representatives
House of Representatives
District
Democrat
Republican
Other
Reporting
Seat: 1
73.2%
Olver
26.8%
Bech
No other candidate running for seat 1
100%
Seat: 2
Neal
No Republican candidate running for seat 2
No other candidate running for seat 2
Uncontestedseat
Seat: 3
McGovern
No Republican candidate running for seat 3
No other candidate running for seat 3
Seat: 4
68.0%
Frank
25.3%
Sholley
6.6%
Other
Seat: 5
Tsongas
No Republican candidate running for seat 5
No other candidate running for seat 5
Seat: 6
70.5%
Tierney
29.5%
Baker
No other candidate running for seat 6
Seat: 7
75.7%
Markey
24.3%
Cunningham
No other candidate running for seat 7
Seat: 8
Capuano
No Republican candidate running for seat 8
No other candidate running for seat 8
Seat: 9
Lynch
No Republican candidate running for seat 9
No other candidate running for seat 9
Seat: 10
Delahunt
No Republican candidate running for seat 10
No other candidate running for seat 10
Major Ballot Measures
Major Ballot Measures
Measure
Yes
No
Income Tax Ban
30.4%
69.6%
100%
Decriminalize Marijuana
65.2%
34.8%
Dog-Racing Ban
56.2%
43.8%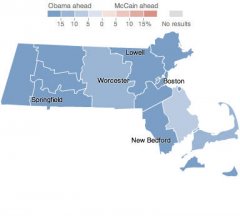 State Highlights
It should come as no surprise that liberal Massachusetts would vote overwhelmingly for Barack Obama, or that the state returned Senator John Kerry, a Democrat, to Washington by a margin of more than two to one in a race against Jeff Beatty, a Republican security specialist whose campaign never seemed to gain traction. This will be Mr. Kerry's fifth term.
While there was little suspense in the electoral contests, ballot measures drew strong interest. Voters overwhelmingly approved a proposal to decriminalize the possession of small amounts of marijuana, 70 percent to 30 percent.
That ballot initiative reduces the penalty for being caught with less than an ounce of marijuana to a $100 civil fine, thus keeping offenders out of the criminal justice system.
Citizens of the Commonwealth cannot light up with impunity just yet, however: the initiative must first be reported to the Governor's Council, which could take a month. Under state law, initiatives are then reviewed by the legislature and can be altered or even repealed.
You might also like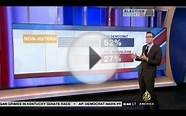 Massachusetts Senate Election Results: Ed Markey Wins Re ...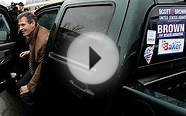 Mass election results could change healthcare-reform calculus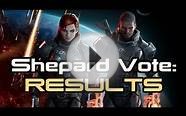 Mass Effect: Chose Your Shepard Vote - Results, Winner and ...
Cool Cars - Vote It! Cool or Not?


Mobile Application (ILOapps)




COOL CARS - watch and vote for and share cool cars. It is your vote that counts!
The application shows you pictures of cool cars, such as sports, luxury and tuning cars shared by people worldwide. See a picture of Ferrari, Lamborghini, Bugatti...
Features:
✔ New picture upload system
✔ New automated picture voting system
✔ Easy-to-use
✔ Suitable for any device
✔ Compatible with all Android versions from v1.6 onwards
✔ Free!
This application uses internet connection to download car pictures, voting data and all other car information. Initial download may take some time but successor...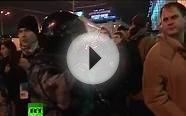 Video: Mass arrests at Moscow rally protesting vote results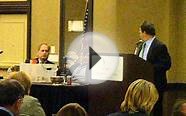 Mass GOP Chair Vote Results first Ballot 1-31-13
Popular Q&A
What was the 2007 Heisman voting results?
Finish Player School 1st 2nd 3rd Total
1. Tim Tebow Florida 462 229 113 1,957
2. Darren McFadden Arkansas 291 355 120 1,703
3. Colt Brennan Hawaii 54 114 242 632
4. Chase Daniel Missouri 25 84 182 425
5. Dennis Dixon Oregon 17 31 65 178
6. Patrick White West Virginia 16 28 46 150
7. Matt Ryan Boston College 9 7 22 63
8. Kevin Smith Central Florida 3 11 24 55
9. Glenn Dorsey Louisiana State 3 6 9 30
10. Chris Long Virginia 1 2 10 17
What is the result of critical mass?
Critical mass is the amount of a given fissionable material necessary to sustain a chain reaction at a constant rate.