Arizona Voter information
Starting this August, Arizona voters began hearing knocks on their doors from hopeful 2016 candidates running for statewide or legislative office and who are asking for support. That's right, 2016!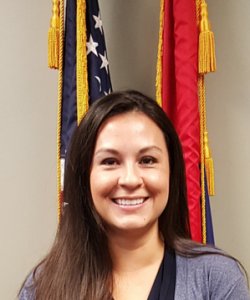 The Citizens Clean Elections Commission (Clean Elections) provides the tools voters need to cast an informed ballot, including nonpartisan information for voters to learn about candidates, register to vote and even to run for office.
Voters can often feel overwhelmed by all of the investment and mental energy that goes into finding the complete, unbiased information they need to research the candidates and issues.
Voters should be informed so they can make responsible choices without having to sift through rhetoric. That's where the Citizens Clean Elections Commission comes in.
The Citizens Clean Elections Commission was established to implement the Arizona Citizens Clean Elections Act by providing Maricopa County, and all Arizona residents, with the unbiased information they need to make fact-based decisions on political issues that affect them.
Here's what Scottsdale residents need to know as we move head-on into the 2016 election cycle:
Voter Resources
Voters can visit the Clean Elections website at AZCleanElections.gov to get involved and learn more about Clean Elections and the Citizens Clean Elections Act. The website provides access to resources, such as a voter registration portal where Arizona residents can register for the first time or update their address, political party preference or permanent early voting status. They can also find a list of important election dates for 2015 and 2016 as well as filing deadlines for candidates.
Clean Elections also offers a Find My Elected Officials tool, where voters can put in their home address and instantly find links to their state senators and representatives, governor and other statewide office holders. Information about candidate debates and a voter education guide will be available in 2016.
Become a candidate
Clean Elections provides a funding vehicle for statewide and legislative candidates, which in turn, provides voters more choices of candidates. Candidates who run as a participating Clean Elections candidate must raise a designated amount of $5 contributions from registered voters within their district. Those candidates can spend more time articulating their views and connecting with voters and less time raising money. The qualifying period for the 2016 election runs from Aug. 1 through Aug. 23, 2016.
Voter involvement
Voters can support candidates by submitting $5 contributions in person or through E-Qual, as well as sign a candidate's nomination petition. Voters can also volunteer to collect $5 donations on behalf of a candidate. Once candidates are qualified, Clean Elections sponsors candidate debates that are open to the public and streamed online. Prior to the primary and general elections, Clean Elections will mail voters a pamphlet that contains information on the voting process and a statement, photo and contact information from each statewide and legislative candidate running for office.
Popular Q&A
What is a Voter information card?
A form that tells you where and when to vote.
How useful are the Official California Voter Information Guides?
When I was a California resident and voted there, I found them quite useful, with one irritation: the analysis from the Legislative Analyst doesn't perform any economic analysis - they just say (in more flowery language), "I don't know" even on issues where there would be agreement from all mainstream economists.
As for the pro & con arguments, those are good fun, and given that each gets a rebuttal, they work pretty well.