Early voting Florida Palm Beach County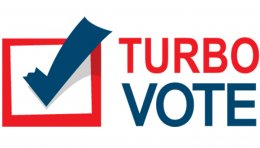 Turbo Vote
Make your voice heard
There are many important issues and candidates on the ballot this fall. Your vote can make a difference so make sure your opinion is heard by casting a ballot.
College students, often first-time voters, face special challenges when attempting to register and vote in their college communities. Having the right information on how to register and vote helps students overcome those barriers and participate.
The information on this site can be used as a guide to get Palm Beach State involved.
Sign up and see! We handle everything you need to vote:
We help you register to vote (or update your voter registration)
We help you get absentee ballots and vote by mail
And we send you reminders so you never forget to vote
Voter Registration Status and Deadline
Campus Vote Project has created a one page guide with everything you need to know about voting as a Florida Student, check it out: Florida Student Voting Guide
Register at School or at Home?
Students have a choice about where to register to vote:
School residence:
Students have the right to register to vote in their college community if they intend this address to be a legal residence.
Home residence:
Some students may choose to register or remain registered at their home (prior) address if they intend to return there after college. In this case, a student may need to vote by absentee ballot.
Florida residents who move away for college can keep their Florida voting residence so long as they still consider Florida the location of their primary residence and do not register or declare residency elsewhere. These students may request to vote early by mail.
Early In-Person Voting
Florida requires counties to offer a minimum number of days when voters may vote early in person. Counties have some discretion to offer additional early voting dates, so contact your County Supervisor of Elections for local information, including locations.
You will need to show a Photo and Signature ID to vote Early in Person.
Vote By Mail
Any Florida voter may request a vote by mail ballot. Go to the Palm Beach County Supervisor of Elections for an application and information about applying by mail or in person. The request must be received by the 6th day before Election Day. Completed vote by mail ballots must be received by 7 p.m. on Election Day.
Voting on Election Day
The polls are open from 7 a.m. until 7 p.m.
You can look up your polling location at:
You will need to show a Photo and Signature ID to vote on Election Day.
Help make Palm Beach State College as voter friendly as possible and check out Campus Vote Project's toolkit with activities you can use on campus.
Finally, for other specific information for Florida reach out to the Miami-Dade County Elections Department:
240 South Military Trail
West Palm Beach, FL 33415
Phone: (561) 656-6200
Fax: (561) 656-6287
Voter registration forms, polling place locations, and more information can also be found at the Florida Division of Elections.
You might also like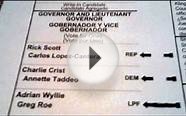 Voting in the Florida and Palm Beach County November 2014 ...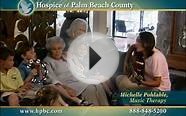 Early Admission to Hospice of Palm Beach County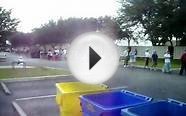 Line Early Voting South County Library Palm Beach Flordia
Early pickup of ballots in optical scanner voting system counties : hearing of the Assembly Committee on Elections and Reapportionment, November 15, 1978, San Diego, California.
Book (California State Assembly : may be purchased from Assembly Publications Office)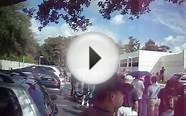 Early Voting - Palm Beach County South County Library 2008
Early voting in Palm Beach County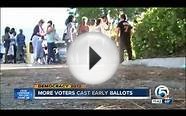 Early voting extended in Palm Beach County
Popular Q&A
How big is palm beach county, florida?
Palm Beach County, FL has a total area of 2,386 sq miles.1,974 sq miles of it is land and 412 square miles of it is water.