Early voting locations in Palm Beach County
Broward Supervisor of Elections Brenda Snipes visits the Sun Sentinel… (Anthony Man / Sun Sentinel )
Broward and Palm Beach County voters face critically important primaries and nonpartisan elections in one week, but so far people aren't rushing to their mailboxes to vote by mail or to the county's early voting sites.
"Absentee is doing a little bit better than early voting. Early voting right now is kind of slow, but I think will pick up by the time we get to midweek, " said Broward Supervisor of Elections Brenda Snipes. "The candidates are out there working feverishly."
Broward's early voting sites are averaging slightly less than nine voters an hour. In Palm Beach County, it's just under 10 voters an hour. Snipes and Bucher said early voting turnout was negatively affected by lousy weekend weather and parents getting ready for their kids' return to school.
In Palm Beach County, early voting started Aug. 11. For the first seven days of early voting, 7, 260 people cast ballots at Palm Beach County's 14 sites. In the last midterm election four years ago, 7, 089 voters cast ballots during the first seven days of early voting at eight sites.
For the 2010 primary, 51, 874 people requested mail ballots and 25, 179 were returned.
In Broward, early voting started Friday For the first three days of early voting, 4, 311 people cast ballots at the county's 20 sites. The No. 1 location for early voting is Coral Ridge Mall, where early voting is offered for the first time this year. Through Sunday, 399 people voted there.
The fewest early voters went to the E. Pat Larkins Community Center in Pompano Beach. Just 76 people had voted there through Sunday.
For people who want to vote by mail, Broward has had 148, 863 requests for absentee ballots as of Monday, Snipes said. So far, voters have returned 30, 664 mail ballots.
The larger number of absentee ballot requests in 2014 may not indicate more interest than in 2010, Bucher said. She said many are likely from people who requested absentee ballots during the last presidential election and checked the box indicating they wanted ballots mailed for future contests.
The numbers aren't exactly comparing apples to oranges. This year's marquee contest is the Democratic primary for governor between Charlie Crist and Nan Rich. Four years ago, the hot contest was the race for the Republican nomination for governor between Rick Scott and then-Attorney General Bill McCollum.
Besides primary contests to nominate Democratic and Republican candidates who will run in November, nonpartisan elections for judge and School Board are open to all voters.
In addition, there's one open primary in Palm Beach County for state representative between Kevin Rader and Joshua Izaak. All voters may participate because there's no candidate in November and the winner will win the seat that takes in southwest Palm Beach County west of Florida's Turnpike and the Glades communities near Lake Okeechobee.
You might also like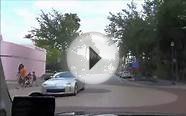 A ride thru downtown Safety Harbor Florida, Pinellas County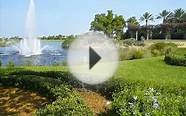 Andalusia | Mirasol | Palm Beach Gardens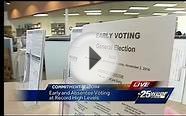 Early and absentee voting at record high levels
Early pickup of ballots in optical scanner voting system counties : hearing of the Assembly Committee on Elections and Reapportionment, November 15, 1978, San Diego, California.
Book (California State Assembly : may be purchased from Assembly Publications Office)
Notary Public- Certified Signing Agent- Palm Beach, Martin ...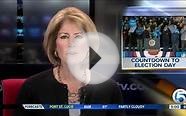 Early voting extended in Palm Beach County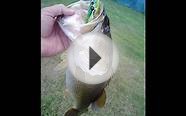 Palm Beach Bassin
Popular Q&A
Where is rapids located in palm beach county?
Rapids Water is located 1 mile west of I-95 on Military between 45th Street (exit 54) & Blue Heron Blvd. (exit 55)..
When does early voting for the 2008 general election begin in Palm Beach County Florida
All supervisors in Palm Beach will begin conducting early voting in their main and branch offices 15 days before the election.