Vote early in Illinois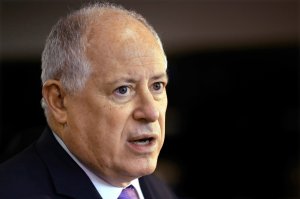 Illinois will dramatically expand access to the ballot box this year by allowing voters to register on Election Day, and by significantly extending the hours early-vote locations will be open.
Gov. Pat Quinn (D) has said he will sign the measure, passed by the legislature late last month. The bill expands both the number of days during which early voting locations are open and the number of hours each day they remain open. Voters who cast a ballot early will not have to show a photo identification.
Meanwhile, students at public universities will have an easier time casting a ballot under the new measure. The bill allows students attending public schools to change their residences from their hometowns to college campuses, giving them easier access to polling places on campus.
Republicans in the legislature cried foul, accusing Democrats of pushing through the changes in the face of a difficult political atmosphere this fall. The measure passed in the waning hours of the legislative session, which ended in May.
There is little doubt that Quinn, one of the most vulnerable Democratic incumbents seeking reelection this year, would benefit from increased turnout among younger voters, who tend to tilt toward Democrats. Same-day registration and expanded early voting hours, both of which correlate to higher turnout and better performance among Democrats, will only apply to this year's election.
Illinois will become the 12th state to offer same-day voter registration (the District of Columbia offers it, too). And, like most states that allow same-day registration, a new voter will have to go to specific locations on Election Day to sign up to vote. Each county will have a handful of sites where a voter can register; most states with similar laws only allow new registrants to sign up at county election offices.
The state also introduced an online voter registration system earlier this month, one that allows voters to sign up for the first time or to change their address or contact information. The system is aimed at cutting both human error and fraud by cross-referencing data entered by the voter with existing state databases, like those that track driver's licenses and identification cards.
You might also like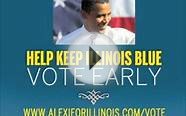 President Obama: Vote Early, Illinois!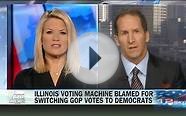 Voting Machine Switching GOP Votes to Democrat in Illinois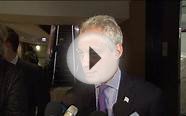 Chicago Mayor Casts Early Vote For Illinois Governor Pat Quinn
Early pickup of ballots in optical scanner voting system counties : hearing of the Assembly Committee on Elections and Reapportionment, November 15, 1978, San Diego, California.
Book (California State Assembly : may be purchased from Assembly Publications Office)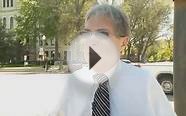 Early Voting in Illinois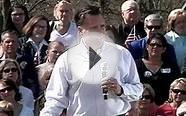 Illinois Primary 2012: Early Voting Ends Thursday ...
Election 2014: Obama Votes Early In Illinois, Touts Early ...
Popular Q&A
where my I vote early in Belleville, Illinois 62220? | Yahoo Answers

If you hate PDFs as much as I do, you can also call the McHenry County Clerk for the info, 815-334-4242.