Where can I vote on Election Day?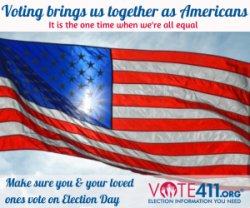 You wouldn't know there were some important and noteworthy elections this year – 2015 – by watching, reading or listening to the news. The media has already turned their attention to the impending presidential election that is still more than 14 months away. While the presidential election next year is certainly newsworthy and candidate debates have already started to help voters learn where the candidates stand on important issues, there are also thousands of important state and local elections happening on Election Day 2015! Enter your address at to see what's happening in your community.
As with any election year, it is important for voters, like you, to feel prepared to participate in the elections happening in your community.
Through voting, we have the chance to weigh in on the issues that are most important to us as well as how our hometown, state and nation is governed. That's why it's critical that each of us registers to vote and goes to the polls – and that we encourage the people in our lives to do the same. On National Voter Registration Day, over 260 Leagues will be joining with an additional 1, 500 partners to host voter registration events throughout the country to help voters take the first step to getting ready to vote. Find an event near you!
Now is also the time to begin to familiarize yourself with the deadlines and details regarding the elections in your area; VOTE411.org can provide the answers to your elections questions! Enter your address to find your local voting hours, how to request an absentee ballot, what types of identification, if any, you'll need to bring to the polls and much more.
One of the best ways to prepare for Election Day is to learn about the candidates running for office. Find upcoming candidate events in your area on VOTE411.org or by checking your local papers, blogs and news outlets. Candidate information for hundreds of communities is also available from your local League of Women Voters on VOTE411.org.
Share the joy of voting with everyone in your life! Research shows that personally asking someone to register and vote is the single most effective method to getting new voters to the polls! Do you know someone who recently turned 18, became a citizen, moved or changed their name, and needs to update their registration record? Send them our eCard and ask them to register. Then, talk to them about how important voting is and share VOTE411.org to help them answer any questions they may have about upcoming elections!
You might also like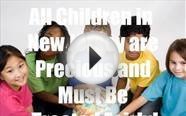 On Election Day in New Jersey, vote Republican to get Fair ...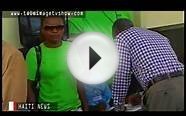 WHO DID PRES. PREVAL VOTED FOR ON ELECTION DAY MARCH 20th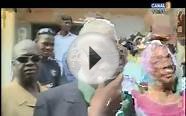 110313 6 Bénin election day canal3 Bénin Kérékou vote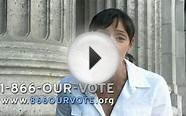 1-866-OUR-VOTE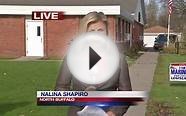 Candidates vote on Election Day
Popular Q&A
What would happen if there was no power on US election day?
We'd vote on paper ballots, which would be sealed in locked boxes and shipped by armored car -- like they did for 200 years before electronic voting. (Except the earliest armored cars were horse-drawn.)
When is election day in the US?
The United States presidential election of 2012 will be held on Tuesday, November 6, 2012. It will be the 57th quadrennial presidential election. The winner is based on who wins 270 of the possible 538 Electoral College votes.