Current Election polls
By Sarah Dutton, Jennifer De Pinto, Anthony Salvanto, and Fred Backus
Trump leads among a wide array of Republican primary voters. He appears to have tapped into public anger toward Washington: he holds a large lead among Republican primary voters who say they are angry. And 79 percent think Trump says what he believes, rather than what people want to hear, far higher than the other candidates tested.
Trump may be the top choice among a quarter of Republican primary voters, but there are other voters who would be less enthusiastic. At 27 percent, he tops the list of candidates Republican voters would be most dissatisfied with as the party's nominee.
Trump, Bush, Walker and Rubio are all viewed more positively than negatively, but Trump has the highest unfavorable ratings. His ratings among registered voters overall are especially negative.
Majorities of Republican primary voters are confident in Trump, Bush, Rubio and Walker to handle key issues. Trump does best on the economy and illegal immigration, while Bush does best on dealing with America's adversaries. Trump and Bush are seen as the candidates most likely to win a general election.
The Republican Race
Just days before the Republican presidential candidates square off in their first debate, Donald Trump is in the top spot among Republican primary voters nationally - 24 percent support him as the nominee. Trump is followed by Jeb Bush (13 percent), Scott Walker (10 percent), Mike Huckabee (eight percent), Ben Carson (six percent), Ted Cruz (six percent), and Marco Rubio (six percent). Further down are Rand Paul (4 percent) and Chris Christie (3 percent). Other contenders are below three percent. Nine percent of Republican primary voters say they don't know who they want as the nominee at this point.
Among Trump supporters, the most popular second choice candidates for the Republican party's nomination are Carson, Bush, Cruz and Rubio.
Trump appeals to many factions of Republican primary voters. He leads among conservatives, Tea Party supporters, evangelicals and both men and women. Among Republican primary voters who do not consider themselves Tea Partiers, the race is closer. Bush (21 percent) performs better among this group, edging out Trump (19 percent).
Also, Trump leads among Republican primary voters on both sides of the illegal immigration debate - those who support legal status for illegal immigrants in the U.S and those who think those immigrants should be required to leave the country.
Trump and Bush are also seen as the most electable in a general election. At this early stage of the campaign, 26 percent say Trump has the best chance of winning in November 2016, and 23 percent pick Bush as having the best chance. Walker comes in third here, with eight percent.
You might also like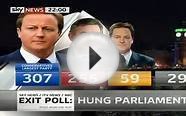 UK Election Exit Poll Results 2010 / Sky News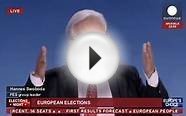 EU Elections Night 2014: Results, reactions, exit polls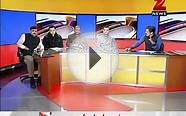 BJP to be biggest party in 2014 election: Opinion polls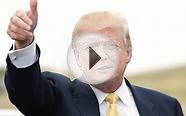 Election 2016: CBS News poll - Donald Trump leads GOP ...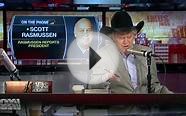 Rasmussen: Election Won't be as Close as Current Polls