American Election polls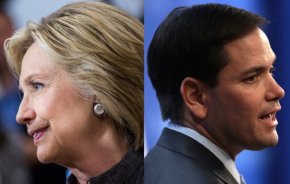 Washington (AFP) - Hillary Clinton and Marco Rubio are early frontrunners to become the next president of the United States, according to a well-regarded poll released Thursday.
Clinton - a celebrity former secretary of state, first lady and New York senator - who is bidding to become America's first female president, is head-and-shoulders above her 2016 Democratic party rivals according to a Quinnipiac University poll.
She has the backing of 60 percent of Democrats, according to the survey, with her nearest potential rival, Vice President Joe Biden trailing on 10 percent.
At first blush, that would appear to be superb news for Clinton supporters, who were shocked to lose the party nomination to Barack Obama in 2008.
But Clinton's seemingly unassailable lead has the party faithful worried that a meek primary campaign will leave her far from battled hardened by the time the general election campaign against the Republican nominee begins.
Perhaps more concerning for Clintonites will be Quinnipiac's finding that more than half of all voters polled say the 67-year-old is not trustworthy.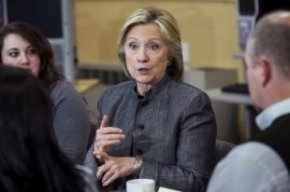 Republican party operatives have already launched a massive campaign to undercut Clinton's appeal by painting her as out of touch, manipulative and not to be trusted.
The scandals and pseudo-scandals of her husband Bill Clinton's tenure in the White House have been restated, along with allegations about her use of a private email server, her handling of the murder of a US diplomat in Libya and foreign donations to the Clinton family foundation.
U.S. presidential candidate and former Secretary of State Hillary Clinton participates in a discussion in a classroom …
Until now, candidate Clinton has mostly brushed off criticism, choosing instead to focus on meeting voters in the first primary states Iowa and New Hampshire.
- Adrenaline shot -
The fight for the Republican nomination is a much more closely-fought affair. Several candidates from across the party's conservative and religious spectra are vying for the lead.
Florida Senator Marco Rubio, the son of Cuban immigrants, garners 15 percent of support from those polled, ahead of Jeb Bush, who is within the margin of error at 13 percent.
The youthful but relatively inexperienced Rubio launched his campaign earlier this month, calling for a new era of American leadership that is not "stuck in the 20th century."
Rubio was the only Republican candidate to have double-digit support among hardline Tea Party supporters, evangelicals and party liberals.
"This is the kind of survey that shoots adrenaline into a campaign, " said Quinnipiac's Tim Malloy.
"Marco Rubio gets strong enough numbers and favorability ratings to look like a legit threat to Hillary Clinton."
But with 564 days until election day, there is all to play for. Campaigns can falter and early polls are notoriously fickle.
The poll surveyed 1, 353 registered voters nationwide between April 16 and 21.
That timing could also have given Rubio a boost, coming shortly after he launched his presidential campaign amid widespread media coverage.
You might also like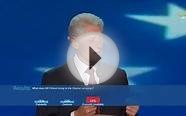 Xbox Live Election 2012 Hub - Live Polls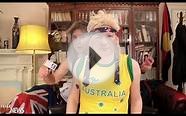 Aussie Election: A Game of Polls - feat. Julian Assange ...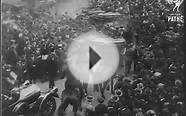 American Presidential Election 1916 (1916)
The Provisional Pulpit: Modern Presidential Leadership of Public Opinion (Joseph V. Hughes Jr. and Holly O. Hughes Series on the Presidency and Leadership)
Book (Texas A&M University Press)