Wisconsin Election polls for Governor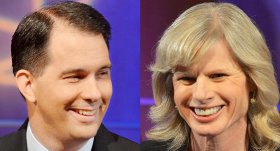 Just two weeks ago, the same poll had Gov. Scott Walker up 5 points.
The Wisconsin governor's race is again a dead heat.
Story Continued Below
Just two weeks ago, the same poll — considered the most reliable survey in the Badger State — had Walker up 5 points, 50 percent to 45 percent.
The survey of 803 likely voters, in the field Oct. 9-12, has a margin of error of plus or minus 3.5 percentage points.
Independents drove the shift, said pollster Charles Franklin. In late September, self-identified independents favored Walker by 13 points, 53-40. Now they back Burke, 45 percent to 44 percent.
The electorate is divided roughly equally between Republicans and Democrats. Independents make up about 40 percent of the sample.
Two weeks ago, 67 percent of independents said they were likely to vote. In this poll, it is 80 percent.
If independents turned out at the rate they said they would in this poll, then overall turnout would exceed both the 2010 election and the 2012 recall. That seems unlikely, and the feeling among insiders on the ground is that Walker retains a slight-but-significant lead.
"We're not nearly as sure about whether these independents will stay the way they are, " said Franklin during an hourlong program on the law school's campus in Milwaukee.
The final debate of the tied race is Friday night. The White House said Wednesday that President Barack Obama will come to campaign for Burke in the final days. The president's approval rating in the poll is near parity: 47 approve of the way he is handling his job, and 49 percent disapprove.
This poll shows virtually no gender gap. Walker leads among men by 2 points, 48 percent to 46 percent, and Burke leads among women by 1 point, 48 percent to 47 percent. That's a huge shift from late September, when Walker was up 28 points among men, and Burke led by 14 points among women.
There has been a significant shift in views about gay marriage even since the spring; just last week, the Supreme Court in effect made same-sex marriage legal in the state. The new poll shows 63 percent approve of gay marriage, a 10-point rise since May.
On another contentious issue, a 58 percent majority supports voters being required to show ID to vote, according to the poll. In another high-profile ruling last week, the Supreme Court blocked the state from implementing its photo-ID requirement this fall. Justices did not rule out the constitutionality of it but rather stayed a ruling that would have allowed the law to take effect before Election Day.
Voters are mixed on both gubernatorial candidates. Burke is viewed favorably by 44 percent and unfavorably by 44 percent. Walker is viewed favorably by 50 percent and unfavorably by 48 percent. His job-approval rating is also 50 percent.
While Burke has an advantage on questions of empathy, Walker has an advantage on who is more able to get big things done.
The poll found that more Wisconsinites want Rep. Paul Ryan to run for president than want Walker to. Only one-quarter of likely voters want Walker to seek the GOP nomination in 2016, and 70 percent do not. Compare that to 40 percent who want Ryan, the 2012 vice presidential nominee, to run and 52 percent who do not.
You might also like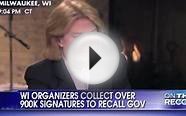 Scott Walker Recall Election: Wisconsin Governor Leads ...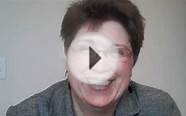 Kathleen Vinehout running for Governor of Wisconsin.m4v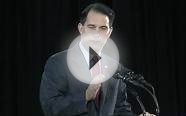 Wisconsin Governor Scott Walker Wins Re-Election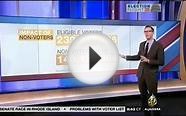 Wisconsin Governor Election Results Show Scott Walker ...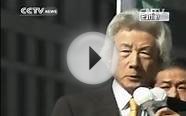 Tokyo governor election: Exit poll suggests win for Yoichi ...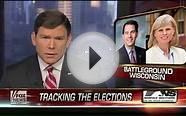 Tracking the elections: Race for governor in Wisconsin