Pakistan Election results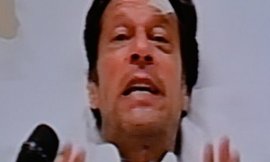 Imran Khan in hospital after a fall at a campaign rally. Photograph: HO/AFP
Well he has, sort of. But not in the way he would have liked. Visiting foreign journalists have profiled Imran Khan more than they have profiled any living thing in this part of the world. If all the world's magazine editors were allowed to vote for Imran Khan he would be the prime minister of half the English-speaking world. If Imran Khan had contested in west London he would have won hands-down. But since this is Pakistan, he has won in Peshawar and two other cities.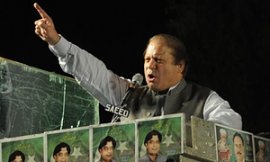 His party is set to form a government in Khyber Pakhtunkhwa, that north-western frontier province of Pakistan which Khan's profile writers never fail to remind us is the province that borders Afghanistan and the tribal areas that the world is so scared of. Or as some others never fail to remind the world: the land of the fierce pathans.
It's true that Khan ran a fierce, bloody-minded campaign, drawing huge crowds. When his campaign culminated in a televised tumble from a stage, during a public rally, the whole nation held its breath. Khan galvanised not only Pakistan's parasitical upper classes but also found support among the country's young men and women of all ages; basically the kind of people who use the words politics and politician as common insults.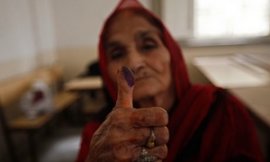 He inspired drawing-room revolutionaries to go out and stand in the blistering heat for hours on end to vote for him. For a few months he made politics hip in Pakistan. Partly, he was relying on votes from Pakistan's posh locales. He probably forgot that there was a slight problem there: not enough posh locales in Pakistan. There were kids who flew in from Chicago, from Birmingham to vote for him. Again, there are not enough Pakistani kids living and studying in Chicago and Birmingham. He appealed to the educated middle classes but Pakistan's main problem is that there aren't enough educated urban middle-class citizens in the country.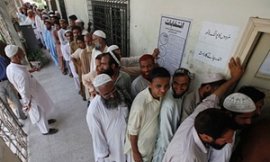 And the masses, it appears, were not really clamouring for a revolution but for electricity.
From the gossip columns of British tabloids to massive political rallies across Pakistan, Khan has been on a meaningful journey. In his campaign speeches, his blatantly Blairite message of New Pakistan did appeal to people but he really tested his supporters' attention span when he started to lecture them about how the Scandinavian welfare state model is borrowed from the early days of the Islamic empire in Arabia. Amateur historians have never fared well in Pakistani politics. Or anywhere else. Khan promised to turn Pakistan into Sweden, Norway or any one of those countries where everyone is blond and pays tax. His opponents promised Dubai – where everyone is either a bonded labourer or a property speculator and no one pays taxes – and won.
It's a bit of a fairytale that Khan, whose message was directed at educated urban voters, has found supporters in the north-western frontier province that profile writers must remind us is largely tribal and the front line of the world's war on terror. Khan has led a popular campaign against drone attacks. He has promised that he will and sort this mess out.
You might also like
Pakistan General Election 1993 Results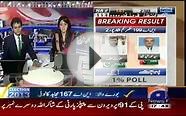 2013 Pakistani Election Results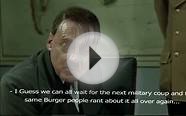 Hitler is furious over Pakistan election results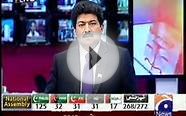 Naya Pakistan - Election Result 2013 - Pakistan Jeetay Ga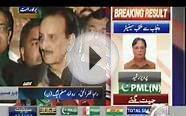 Pakistan Senate Elections 2015 Results - PML N Clean ...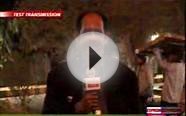 Funny, Pakistan Election Results, Q League is running.