Live News Election results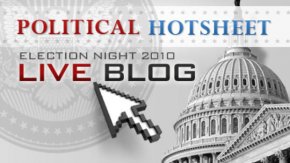 Welcome to our live blog of the Election 2010 results. We'll track results of the important races and point you to analysis of the latest developments as the results trickle in.
You can also check out our maps and up-to-the-minute election results at our Campaign 2010 Special Report, and follow us on Twitter and Facebook.
Be sure to check out our webcasts with Katie Couric and the CBS News political team here throughout the night, beginning at 9:00 PM ET, ending around 2:00 AM ET. We'll also be streaming our coverage on YouTube.
Kentucky Republican Senate candidate Rand Paul is surrounded by cameras after voting in Bowling Green, Ky., Tuesday, Nov. 2, 2010.
AP Photo/Ed Reinke
4:01AM ET: After a long night of heavy Democratic losses - and a GOP takeover in the House of Representatives - Republicans are celebrating what is largely considered a conservative wave of success. But a number of crucial contests remain in play into the morning - and perhaps for weeks to come.
In Alaska, incumbent write-in candidate Lisa Murkowski, who is battling Republican nominee Joe Miller and Democratic underdog Scott McAdams, appears to have forced a count of the state's write-in votes. Given the unprecedented nature of a potential write-in victory (the first and only candidate in American history to have pulled one off was Strom Thurmond, in 1954), the results of the race could take weeks to resolve.
In the Colorado Senate race, Democrat Michael Bennet and Republican Ken Buck remain locked in a dead heat, after weeks of polling neck and neck.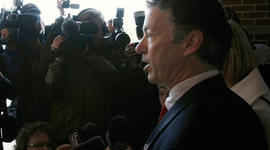 The Washington Senate race, between Democratic incumbent Patty Murray and Dino Rossi, her Republican challenger, is also too close to call.
Several gubernatorial races remain unresolved as of Wednesday morning. In Florida, Democrat Alex Sink and Republican Rick Scott continue to fight for what is seen as a crucial leadership role in the state, and to some degree in the national political spectrum.
Other gubernatorial races still in play include those in Illinois, Maine, Oregon, Minnesota, Connecticut and Vermont.
3:17AM ET: In remarks to supporters early this morning, Nevada Senate candidate Sharron Angle said that her campaign had inspired America - and noted to the audience that "I want you to see that I'm still smiling."
"I still believe in American exceptionalism - and you are the example of that, " she said.
After a tough and much-watched contest, Angle is projected to lose the Nevada Senate race to House Majority Leader Harry Reid.
3:09AM ET: In remarks delivered to a cheering crowd early this morning, Alaska incumbent Senator Lisa Murkowski - who is running for the seat as a write-in candidate - told her supporters that "we can make history" as the second ever candidate to win a major election via write-in campaign.
"Yes we can!" the crowd shouted, invoking the inspirational phrase often employed by President Barack Obama.
Murkowski, who has mounted a tough campaign against Republican Tea Party candidate Joe Miller and Democratic underdog Scott McAdams, appears to have garnered enough support tonight to warrant the counting of Alaska's write-in votes.
You might also like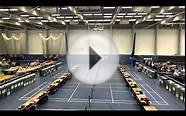 Bristol West | Live Election Results | Sky News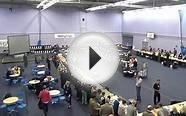 Taunton Deane | Live Election Results | Sky News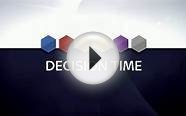 Dudley North | Live Election Results | Sky News