Pennsylvania Electoral College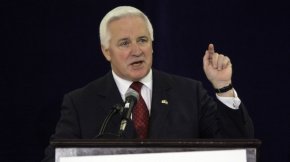 A GOP proposal to split up Pennsylvania's electoral votes proportionally, effectively ending its status as a prize swing state, could spill over into the governor's race next year.
State Senate President Dominic Pileggi (R) introduced the electoral vote legislation in February after an unsuccessful attempt, backed by Gov. Tom Corbett (R) and state Majority Leader Mike Turzai (R), to pass similar legislation in 2011. Pileggi's office has said the bill is a low legislative priority and Corbett has kept quiet about his position on the latest version, but Democrats have been warning for months that the Republican legislature might suddenly bring it to the floor before the next election cycle order to boost the Republican presidential candidate in 2016. GOP lawmakers would likely have to push the bill through before the 2014 election to ensure Democrats don't recapture either chamber or the governorship and block it.
Former Rep. Joe Sestak (D-PA), considered one of the leading potential Democratic candidates to run against Corbett for governor in 2014, decried the legislation at a press conference Monday organized by the progressive People For The American Way.
"This is one more step toward harming one man, one vote, " he said. "If you side with the party over the citizen, if you side with the party over the principle of one man, one vote, then side with Dominic Pileggi and his cohort, that Tammany Hall boss who said over a century ago that it doesn't matter what a citizen does with his vote - if I can count it."
"The Republicans want to change the way Pennsylvania awards its Electoral College votes to help their candidates because they could not win on the issues in 2012, " she said. "Now they are trying to change the rules to tilt the vote in their favor. This proposal will disenfranchise millions of Pennsylvania voters and diminish our state's power in presidential elections."
A Quinnipiac University poll this week shows Schwartz and Sestak each holding huge leads against Corbett, who is considered among the most vulnerable governors in the country. According to the latest survey, Schwartz would top Corbett 47-34 percent and Sestak would defeat him 48-34 percent. State Treasurer Rob McCord, who has also been critical of the Electoral College proposal, led 44-35 in the same poll.
National Democrats have already suggested they might home in on the Electoral College bill in Pennsylvania in the coming months. Earlier this year, former Pennsylvania Gov. Ed Rendell (D) launched a petition on behalf of the DNC calling on state residents to demand Corbett rule out enacting any changes to the state's allocation of electors. The Democratic Governors Association also raised the issue last month.
You might also like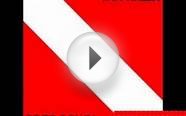 Michigan, Pennsylvania Republicans still seek Electoral ...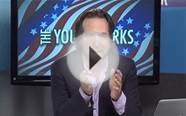 Republicans Fighting Electoral College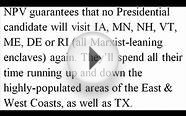 Refuting Liberal Talking Points: The Electoral College is ...
Barack Obama Campaign Live Wallpaper


Mobile Application (Top Flight Apps)




Beautiful pictures for the highest quality wallpaper around!
Easy to use settings, easy to install
Tons of other apps featuring more of your favorites available!!
Popular Q&A
What percent did obama win the electoral college?
Obama won with 338 electoral votes while McCain had 163 electoral votes. Thanks for asking