Pennsylvania electoral votes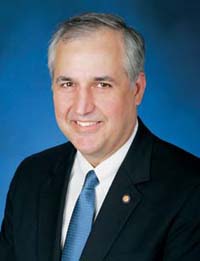 Senate Majority Leader Dominic Pileggi plans to introduce legislation this month to change the way Pennsylvania's 20 electoral votes are allocated in the 2016 presidential campaign and beyond. Pileggi has indicated his proposal would apportion electors based on the results of the statewide popular vote so that the candidate receiving a popular vote majority or plurality would receive a comparable share of electors. This would be a major departure from the winner-take-all system for awarding electors now in place in Pennsylvania and 47 other states.
The proportional division of electors and the current winner-take-all system share two fundamental flaws: Both would permit the loser of the national popular vote tally to "win" the election and take office as President; both also would push candidates to keep most of their attention focused on just a handful of states, denying voters elsewhere an opportunity to effectively participate in the election.
Common Cause believes that's unacceptable.
This memo explores the Pileggi proposal and two alternatives being offered in debates over the future of the Electoral College in Pennsylvania and around the nation. It demonstrates that only one option, the National Popular Vote plan, would deliver real reform. Only this option will guarantee that the candidate chosen by the people in November is the President taking office in January and that all Americans have a voice in the election.
Proportional Allocation of Electors (the Pileggi plan): This system would divide electoral votes based on each candidate's percentage of the popular vote. It appears to be fairer than the current system, but appearances are deceiving. In fact, proportional allocation would distort and perhaps even reverse the judgment voters render on Election Day. Like the current system, it would have elected George W. Bush in 2000, even though he finished about 500, 000 votes behind Al Gore in the national popular vote tally.
The problem is part math, part physics. Because Pennsylvania has 20 electors, each candidate under the Pileggi plan would be entitled to 1 electoral vote for approximately every 5 percent of the popular vote received. Individual electoral votes can't be divided however, so a candidate winning a 51-49 advantage in the popular vote would be forced into a 10-10 Electoral College tie.
You might also like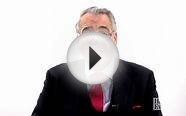 Election Day Prediction: Romney wins with 321 Electoral Votes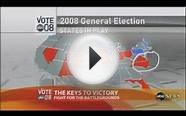 George Stephanapolos on Electoral Votes & GOP Troubles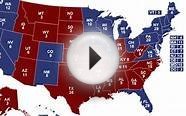 In electoral vote simulation, signs point to Obama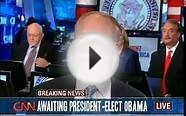 Electoral Votes: The Way Obama Won the Election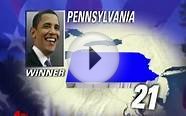 Obama Wins Pennsylvania, 21 Electoral Votes
Popular Q&A
Is there much of a chance that the Republican nominee can win Pennsylvanias electoral votes in 2012? | Yahoo Answers
A Rep has a chance if the usual massive Dem vote fraud from Philly and the surrounding area is kept to a minimum. George Bush legally won Pa in 04, but was defeated by Philly vote fraud.
How many electoral votes does pennsylvania have?
Pennsylvania has 21 electoral votes. Only 4 states have more: Texas (34), California (55), Florida (27), and New York (31).