Electoral College Results
2004 Electoral College Results

Election
President
George W. Bush [R]
Main Opponent
John F. Kerry [D]
Electoral Vote
Winner: 286
Main Opponent: 251
Total/Majority: 538/270
Popular Vote
Winner: 60, 693, 281
Main Opponent: 57, 355, 978
Votes for Others
John Edwards (1)
Vice President
Richard B. Cheney (286)
V.P. Opponent:
John Edwards (252)
Notes
One Minnesota elector voted for John Edwards for both President and Vice President. During the counting of the vote in Congress, Rep. Stephanie Tubbs Jones (D-Ohio) and Sen. Barabara Boxer (D-Calif.) raised objections to the Ohio Certificate of Vote alleging that the votes were not regularly given. Both houses voted to override the objection, 74 to 1 in the Senate and 267 to 31 in the House of Representatives.
You might also like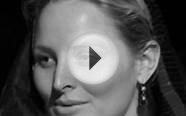 Election Results 2008: Exit Polls, Vote Returns, Electoral ...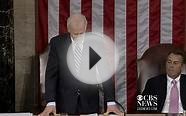 Congress tallies, announces 2012 Electoral College results
Encylopedia Britannica Profiles: U.S. Presidents (Jewel Case)


Software (Atari)




All the information you need about the U.S. presidents
Hundreds of articles, photographs, Internet links, and more
Information on the political parties, from the obscure to the popular
Detailed election results dating back to 1789
Audio and video clips to transport you back in time