Current poll results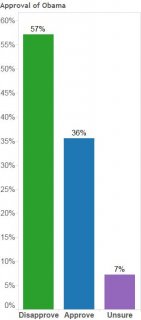 Results for September 29 – 30, 2014
Executive Summary
Winter Springs, Fla. – Strong support for Republican candidates along with varying opinions on current hot-button political topics highlight a recent Human Events and Gravis Marketing survey completed in the State of Montana. Gravis Marketing, a non-partisan research firm based on Winter Springs, Fla. recently conducted a random survey of 535 likely registered voters in Montana regarding statewide candidates and other potential match-ups. The poll which took place between September 29th – 30th was completed using Gravis Marketing IVR Technology and carries a margin of error of 4%.
Of the 535 likely registered voters that were surveyed, 36% stated they were Republican, 35% indicated they were 'Independent' voters while 29% align with the Democratic Party.

Federal Polling Recap
The first question asked to the likely registered voters in Montana inquired about their opinions of the job performance for President Barack Obama. An overwhelming majority of 57% of voters currently disapprove of the President's job performance, 36% approve of his job performance and only 7% were unsure of their opinion.
Potential Match-Ups for President 2016
The scope of the Federal politics survey then shifted to capture the pulse of Montana voters in regards to potential match-ups in the upcoming 2016 General Election for the office of President of the United States. Democrat Hillary Clinton was matched-up against three leading potential Republican candidates including former Florida Gov. Jeb Bush, Senator Rand Paul of Kentucky and former Vice-Presidential nominee Congressman Paul Ryan.

When asked to choose between Clinton or Bush, 45% of those surveyed would currently vote for the Former Gov of Florida, Jeb Bush while 36% indicated they would vote for Clinton. 19% of the likely voters were 'unsure' at this moment. When asked to choose between Clinton and Rand Paul, 46% selected Paul, 38% would cast a vote for Clinton and 16% were 'unsure'. The largest gap between potential candidates was when voters were asked to choose between Congressman Paul Ryan and Clinton. 51% of those polled stated they would currently vote for Paul Ryan, 37% would support Clinton and 11% were 'unsure' at the time of the Gravis Marketing poll was completed.
The Gravis Poll then asked potential voters in Montana, "Are you comfortable with federal authorities bringing illegal aliens into Montana from the Mexican border?" 66 of those polled stated "no", they are NOT comfortable with federal authorities bringing illegal aliens into Montana, 20% were "unsure" while 13% said "yes".
You might also like
On The Spot: Presentation of 2016 Opinion Poll results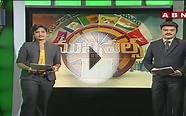 Review of Municipal Poll Results in Seemandhra and Telangana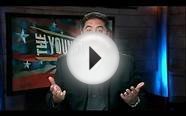 Poll Results: America Fundamentally Progressive
Opinion poll


Mobile Application (MConverge)




Features-
1-Best ever move which defiantly give you good result.
2-Collection of very important and interesting questions with current opinion.
3-Very Simple and Attractive User interface.
4-Slide left and right for next and previous Question.
5-You can Share these tips via email.
6-Application is for both Phone and tab
So Keep moving forward with us.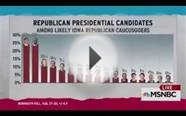 Rachel Maddow New National gop Poll Results Election 2016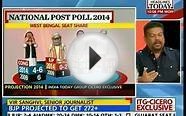 National Post Poll 2014: Exit Poll results and analysis (PT 1)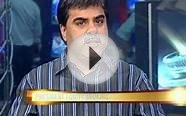 Poll results to trigger rally: Religare
RegenFX Anti Aging Eye Treatment - Dark Circles Under Eyes, Puffy Eyes, Wrinkles & Crows Feet - Best Under Eye Cream Treatment. Give a Lift To You Eyes With Our Proprietary Vitamin C, Cucumber Extracts De-Puffing Formula & Other Light Reflectors To Minimize Dark Circles.


Beauty




DIMINISH CROWS FEET, PUFFY EYES & FINE LINES - Proprietary blend of encapsulated key amino acids with a naturally occurring substance found in skin cells that...
RESTORE & REPLENISH MOISTURE - The eye gel helps restore and replenish moisture while reducing puffy eyes and fading dark circles under eye. The formula diminishes...
FAST ABSORBING EYE GEL - Revitalizing eye gel formulated with time-released compound to increase cellular renewal rate and micronized ruby crystals to instantly...
PREVENTATIVE EYE TREATMENT - This eye gel formula diminishes the current appearance of lines and wrinkles while improving collagen stimulation in the area thus preventing...
MADE IN USA -OUR GUARNATEE - Formulated in a state of the art FDA registered facility - REGENFX formulates the most effective anti aging products on the market...

Debra Dale Designs - Blank Flash Cards - 3.5 x 2 Inches - 5 Colors - Flash Card Box of 1,100 - 67# Vellum Bristol Card Stock


Office Product




A quick and easy  learning method  by using blank flash cards to produce better test results and higher grades. Our blank flash cards are larger than other brands...
Using our blank flash cards is a  fast and effortless way to  memorize repetitive information for easier recall later. A Voxy ELT poll reports 93% of teachers say...
The secret formula for  less stressful learning results at warp speed !  Using flash cards will help you space learning over time. The provided storage box with...
Preparing and using our blank flash cards helps you memorize vast amounts of information regardless of your  current knowledge of the subject.
Blank flash cards are an easy-to-setup, self directed learning system to draw good grades like honey attracts flies. With 5 different colors and 1,100 flash cards...
Popular Q&A
Perry's current poll results is right next to Bachmann, is it time to quit? | Yahoo Answers
He should have quit when he came out as pro-illegal alien. That is where he lost most of his support. Americans do not want a pro-illegal president.
What do current poll results indicate when it comes to the upcoming election
The US Presidential election is going exactly like the press and the public like it to be. It is a horse race to the finish line and can only be compared to a steeplechase with the final hurdles remaining.