WA state poll results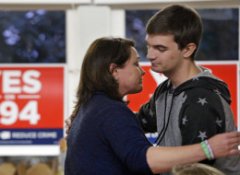 ASSOCIATED PRESS
Voters in Washington state chose to advance a ballot initiative on Tuesday that will expand background checks for guns and effectively close what is known as the "gun show loophole."
Initiative 594, which passed with 60 percent of the vote, mandates background checks on all gun sales and transfers, including at gun shows and online. The measure makes exceptions for weapons transferred within families and for the purchase of antique guns.
The passage of I-594 closely follows the Oct. 24 shooting at Marysville-Pilchuck High School in Marysville, Washington, that left four students dead, including the shooter, and three more injured.
As has been the case with previous mass shootings, public support for stricter gun laws increased in the week following the Marysville shooting, according to a survey conducted by local PBS affiliate KCTS-9. At the same time, the poll showed an increase in the percentage of voters who said they would oppose new background checks, suggesting that the shooting galvanized public opinion on both sides.
The increased opposition in some quarters to expanded background checks may have been due in part to the presence of Initiative 591, a competing measure, on the ballot. I-591 would have loosened gun laws by prohibiting background checks on gun purchases unless required by federal law. Washington residents ultimately rejected the measure, with more than 54 percent voting against it according to early returns.
Groups on both sides of the background checks issue poured considerable money into the state in the hopes of swaying voters in their direction. The National Rifle Association spent approximately $450, 000 trying to defeat I-594, with its chief lobbyist even invoking a Nazi Germany analogy to characterize the closure of the gun show loophole.
Everytown for Gun Safety, the organization founded by former New York City Mayor Michael Bloomberg, invested a whopping $4 million into promoting I-594. John Feinblatt, the group's president, pointed out last week that Washington was "the only place in the country where voters will cast an up-or-down vote" this cycle on background checks.
You might also like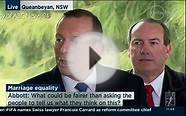 Greens lead by good example in WA Senate poll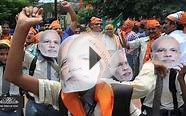 Jharkhand Poll Results BJP Marches Ahead - TOI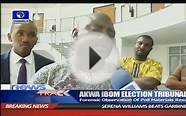 Forensic Observation Of Akwa Ibom Poll Materials Resume
Pocket Polls - This or That


Mobile Application (Purple Penguin)




* Endless Options
* Instant Results
* Submit your own questions!
* Slick and easy-to-use interface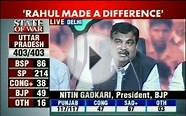 UP poll results below expectations, says Nitin Gadkari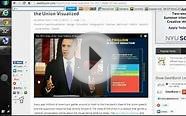 State Of The Union 2013 the real results from the Bing Poll
Popular Q&A
What are the latest poll results in some swing states?
There are currently six toss up states, with all but VA. leaning towards obama...everything is within the margin of error.
How to respond to a summons in WA state for a personal injury case resulting from an auto accident
If you had insurance coverage at the time of the incident, you likely should quickly notify that insurance company and forward the paperwork to that company.