Arizona Secretary of State Elections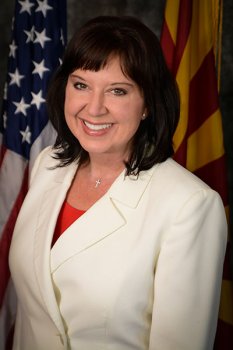 In a state full of success stories, newly-elected Secretary of State Michele Reagan has risen to Arizona's second highest elective office. Through a combination of hard work, commitment to public service and the pioneer spirit; she exemplifies what it means to be an Arizonan.
Moving from the south suburbs of Chicago in 1991, Secretary Reagan adopted Arizona as her second home and opened FASTSIGNS in Phoenix, learning quickly about the issues that face the state's businesses each day. During this time, she gained the respect of customers and local business which led to leadership positions within civic and professional groups. Her steadfast advocacy for small business, community involvement, fiscal conservatism and a desire to do more became the catalyst to run for public office.
Secretary Reagan's illustrious career in public service has spanned more than a decade in both houses of the legislature. Recognized as a tireless champion of small businesses, Ms. Reagan was named Chair of the Commerce Committee in the House, and later, Chair of the Economic Development and Jobs Creation Committee in the Senate.
During her candidacies for office, Secretary Reagan developed a passion for fair, accurate and efficient elections. This passion contributed to the formation of the first Senate Elections Committee, of which she was Chair. During her tenure, she was widely praised for her work to make needed reforms to the state's system of elections, and was encouraged by community advocates, state and local leaders, and the last four Secretaries' to run for the state's Chief Election Officer. Ms. Reagan was elected to serve as Arizona's 20th Secretary of State in 2014.
Secretary Reagan's distinguished career has earned her numerous awards and accolades including: Small Business Guardian from the National Federation of Independent Business, the Eye of the Eagle award from the Arizona Small Business Association and the Best Legislator in 2008 from the Arizona Capitol Times. Additionally, she was named one of the 50 most Influential Women in Arizona by AZBusiness Magazine in 2013.
Secretary Reagan proudly represents the West region on the Lieutenant Governors Association's Executive Board. She also serves on the Advisory Board of Childhelp; Worldly Kids, Inc.; Scottsdale Leadership; and the Flinn Foundation's Bioscience Roadmap Steering Committee.
You might also like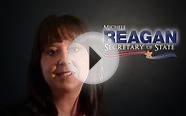 Michele Reagan for Arizona Secretary of State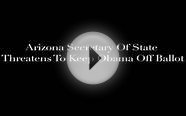 Arizona Secretary Of State Threatens To Keep Obama Off Ballot
State of Arizona publicity pamphlet 1978 : propositions to be submitted to the qualified electors of the State of Arizona at the general election, November 7, 1978


Book (The Secretary)



Popular Q&A
What is the number to Arizona secretary of state?
Ken Bennett, Secretary of State of Arizona, 1700 W Washington St, Phoenix, AZ 85007-2888. 602-542-4285 .
Who is the secretary of state in Arizona?
Jan Brewer was recently elected the Secretary of State for Arizona. Keep asking