Maine Secretary of State Elections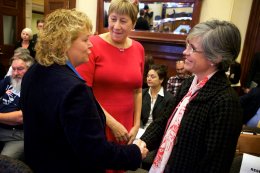 In one moment, Republican Cathy Manchester was the state senator for the Falmouth area and in the next, the seat belonged to Democrat Catherine Breen. Tuesday's meeting of a Senate elections committee was stunning to behold.
In case you missed it, a quick count of Election Day ballots in two locked metal boxes Tuesday afternoon at the State House revealed that some ballots had been double counted during a recount. A seat that was called for Breen by 32 votes on election night, then for Manchester by 11 votes after a Nov. 18 recount, then for Breen by ruling of the secretary of state, then for Manchester in a Dec. 3 Senate vote, has gone back to Breen by the original margin of 32 votes.
I and probably a lot of other people listened to the web stream for hour, which was relatively dull until those boxes were opened. The BDN's Mario Moretto was there all day and you can read his report here.
In the days leading up to the Legislature's swearing in on Dec. 3, there was speculation about how the new balance of power in the Legislature would affect the elections of the state treasurer, attorney general and secretary of state, each of which requires a majority vote of all House and Senate lawmakers. With Breen seated at the time, Democrats were one vote shy of protecting the three Democratic officers and relying on four left-leaning independents in the House. So, the contested vote in Senate District 25 could have mattered.
The question is, does it matter now that it's flipped Democrat again? The short answer is no, according to Tim Feeley, a spokesman for the attorney general's office.
"We aren't aware of any revote provisions, " wrote Feeley in an email to the BDN Tuesday afternoon. "The Senate determined at the time of the Joint Convention who the members were who could vote."
University of Maine School of Law Professor Donald L. Zillman agreed on the grounds that Manchester was seated according to the law — albeit according to a flawed vote tally — at the time the officers were elected.
"However you disagree with the politics of it, there seemed to be a legitimate decision about who should be in the Senate seat, " said Zillman. "I'm just very pleased that they were able to find out the facts. This has been explained and there was no evil conspiracy."
The votes for constitutional officers were done by secret ballot and the tallies have not been publicly released, but Ericka Dodge, a spokeswoman for Senate Democrats, and House Democrats spokeswoman Jodi Quintero said Tuesday that one vote wouldn't have made a difference in any of last week's elections.
You might also like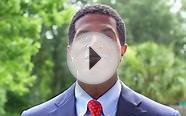 Chris Tyson for Secretary of State: Home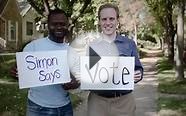 Steve Simon for Minnesota Secretary of State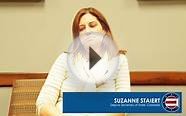 Suzanne Staiert (Deputy Secretary of State Colorado) on ...
The Australian or Secret Ballot Law, to Which Are Appended Certain Suggestions, Recommendations and Forms, Prepared By the Secretary of State for Use and Instruction of Municipal Officers, Election Clerks and Clerks of Cities, Towns and Plantations
Book (Burleigh & Flynt)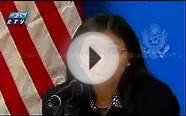 US Assistant Secretary of State Nisha Desai Biswal press ...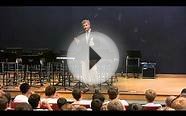 2012 Dirigo Boys State: Maine Secretary of State Charlie ...
Popular Q&A
Who is the president elects Secretary Of State?
Obama has nominated Hilary Clinton to be the Secretary of State. !