Download Voter Registration form
If you are already registered to vote and want to vote in the Presidential Primary on April 19, 2016 but you are not registered in the Party whose primary you want to vote in, you must change your party registration by Friday, October 9, 2015. (See "Changing your Information" at the bottom of this page.)
NOTE: Generally you cannot register online. An actual form delivered either through the mail or directly to the Board of Elections is required. If you have a current, valid NYS drivers' license and are making a change to your DMV record through your "My DMV" online account, you will have the opportunity to submit online a voter registration form application to either register or make a change to a current voter registration. In all cases, if you recently registered to vote please use the link above to verify that your registration has been received by the Board of Elections and processed accurately.
Requirements
To register:
You must be at least 18 years of age by the date of the election in which you want to vote
You must be a United States Citizen
You must be a resident of Monroe County for at least 30 days prior to the election
You must not be in prison or on parole for a felony conviction
You must not be claiming the right to vote elsewhere
Registering In Person
Registration forms are available at most government offices, post offices and libraries or you may register in person at the Monroe County Board of Elections Office, 39 W. Main Street, Rochester, New York (Monday through Friday between 9:00 a.m. and 5:00 p.m.).
Choosing the Correct Form
When registering to vote via the DMV make sure you receive the correct form. One form allows you to register for the first time, the other form is used if you've moved within Monroe County and wish to notify the Board of Elections of your new address to maintain active voting status. Also note it can take up to a month for registrations from the DMV and other social service agenies to reach the board. Therefore your registration will be postmarked timely as of the date received by the Monroe County Board of Elections.
Requesting a Voter's Registration Over the Phone
Call 585 753-1550 and a registration form will be sent to you in the mail to complete and return.
Register By Mail or e-Mail a Request for a Voter Registration Form
Print an application form here (English Voter Registration Form or Spanish Voter Registration Form), complete and return through the mail; or, e-mail your request for a registration form to be sent to you. Be sure to include your mailing address.
If you want to vote in an election, you must mail or deliver your completed registration form to the Board of Elections no later than 25 days before the election in which you want to vote. Your eligibility to vote will be based on the date you file this form, and the county board will notify you of such.
You might also like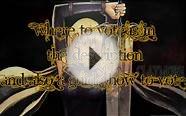 claymore season 2 voting information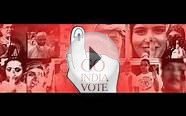 Go India Vote Creating Voter Awareness with Project Neela ...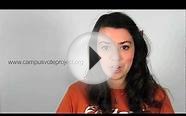 Campus Vote Project
Classic Voting Machine Films DVD: 1940s - 1950s Electronic Voting Machines, Ballots, Polls, & The History of Voting Booth & Boothes Films


DVD (Quality Information Publishers Inc.)




Table Of Contents:
(1) Behind The Curtain (1957) - 18 Minutes
(2) Tuesday In November (1945) - 17 Minutes