New Voter application form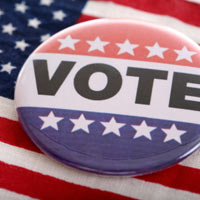 Register to Vote in Alaska
You must register to vote at least 30 days before the next election to be able to participate in it.
In Alaska, you can complete your voter registration by mail, fax, or e-mail, and in person at your county Division of Elections office.
You can also register to vote at any AK DMV office while applying for a driver's license. You cannot submit your voter registration online.
In Person
To register in person to vote, you may visit the office of your Division of Elections with a completed State of Alaska Voter Registration Application (Form C03)
You can complete the form online, or see a list of locations to obtain an application form on the Kansas Division of Elections website.
Once your application has been processed, a notice will be sent to you by mail.
You can also submit your voter registration when you apply for a driver's license or ID card at your local Alaska DMV office. You will not need to fill out a voter registration form. The Application for Alaska Driver License, Permit or Identification Card (Form 478) has a checkbox where you can register to vote.
By Mail, Fax, or E-Mail
When you register by mail, fax, or e-mail to vote for the first time, your identity must be verified. You will need:
You will receive a notice by mail once your application is processed.
AK Residents Temporarily Out of State
If you're outside of Alaska and would like to register to vote, you will need:
A completed State of Alaska Voter Registration Application (Form C03).
Proof of your Alaska residency, such as:
AK driver's license.
AK hunting or fishing license.
Proof of a student loan with an address in Alaska.
Military leave and earning statement with an Alaskan residence.
Proof of employment in AK.
Other document proving your AK residency.
AK Residents Permanently Overseas
If you are an Alaskan resident living outside of the U.S. indefinitely, you can register to vote by contacting the Absentee and Petition office:
By mail:
Absentee and Petition Office
619 E. Ship Creek Ave., Suite 329
Anchorage, AK 99501

Absentee Voting
All eligible voters in Alaska may vote using an absentee ballot. The Division of Elections must receive your absentee voter application no less than 10 days before the date of the election. For more information about absentee voting, visit the Division of Elections website.
NOTE: If you're a student in Alaska but maintain residency in another state, you should contact the election official in your home state for specific voter/absentee qualifications.
You might also like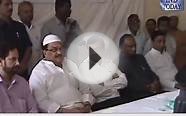 Minister releases Haj 2014 application forms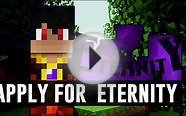 Eternity SMP Application Form - NOW INVITE ONLY
NATIONAL Brand Visitor's Register Book, Black, 8.5 x 9.875" 64 Sheets (57802)


Office Product




Spiral binding with flexible cover
2 part, white/yellow
Lamy
Sewn binding with hard black cover, 64 sheets
Ribbon bookmark
Space to record date, name, company/address, person to see, arrival/departure times
Recycled paper with a minimum of 30% post-consumer content
NATIONAL Hardcover Visitor Register Book, 128 Pages, Burgundy Cover, 8.5 x 9.875" (57803)


Office Product




Twin-wire binding
Flexible blue linen cover
Lamy
2 part, white/yellow
Carbonless