Voter ID online registration Andhra Pradesh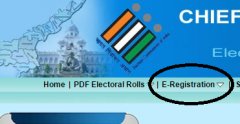 Voter Id status list Gives the complete information on election commission of india in 2015, If you have any doubts regarding this voter id you need to post your doubt in our forum page here ! Today we are going to teach you by step by step on how to apply voter id card online in Andhra Pradesh(AP) . As we know the the Andhra Pradesh(AP) is divided in to two states as telangana and andhra pradesh states . So, the government has been changed and election commisiion of Andhra Pradesh(AP) also been divided in two categories as like Andhra Pradesh(AP)and Telangana(TG) . The government of Andhra Pradesh(AP) has fastly develop and divide their process regarding the voter id card in 2015 selection and made easy for the people all over the Andhra Pradesh(AP) to register their vote id card online and it took's place only in seconds to complete the process to get the voter id card in 2015.
Why Government Of Andhra Pradesh(AP) Forcing The People To Get Voter Id Cards
As, we know every vote has a value According to one philosophy a " A single vote of yours will decided your future " in 2015 So . It all depends on you weather to vote or not . Once up on a time to get a voter id card you need to go to the election commission office near by your home town, and be wait in a line for hours to fill the form . You thought it was completed No, you need to got office at least once in a weak to get your voter id after all you pay the money to the officers .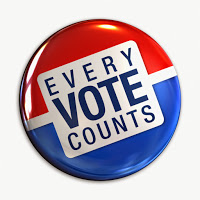 So, the government of Andhra Pradesh(AP) will step forwarded to avoid this type of corruption and any one can register in online through one website, So check the steps on how to apply voter id card in Andhra Pradesh(AP)
Step By Step How To Apply Voter Id Card Online In Andhra Pradesh(AP) With Images
Get All Government " Jobs Updates " And Also " Software Job " updates and all government
data right your facebook !!
1) After all, we are so Happy that you look forward to be a part of election commission of Andhra Pradesh(AP) to avail the voter id card to change the future nation in 2015 or 2016 .
2) Okay ! Before you get the new voter id card in online in Andhra Pradesh(AP) you need to visit this website first - " " ( The website layout may be change in 2015 )
3) When you visit that Andhra Pradesh(AP) Voter id card election commission you have to check an option at the top of the line as " E-registration " Just Click on it Check the following Image.
4) After you click on the E-registration it shows to options like Assembly constituency " And " Council constituency "
5) When your mouse move on to the " Assembly constituency "You need to see the four options like " Form 6 " Form 7 " Form 8 " Form 8A ". Just click on the " form 6 " As shown in the following figure.
You might also like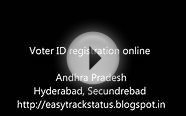 Andhra Pradesh Voter details and know your Voter Id and ...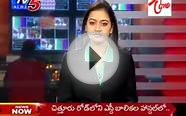 Online Voter Registration
Avg Internet Security 3 Year / 3 PC


Software (Avg Security)




Virus removal and prevention
Identity protection
Social networking protection
Antivirus
Protective cloud technology