Election Day NYC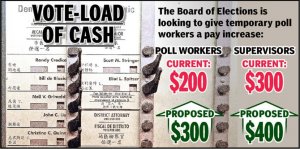 Here's the expanded version of my story for Monday's print editions:
The city's embattled Board of Elections is lobbying City Hall for $7.4 million to boost the salaries of its 36, 000 temporary pollworkers — many of them party insiders — by $100.
The request, made to the City Council for the budget year that begins July 1, would raise the pay for the average pollworker to $300, and hike the pay for supervisors to $400.
Pollworkers and supervisors receive an additional $100 for six hours of training.
The board has been excoriated for running sometimes-chaotic elections that have left voters frazzled, frustrated, and, at times, disenfranchised.
Board officials say raising the pay will help to attract more capable workers to staff elections.
Good-government groups say spending millions more on poll workers doesn't get to the heart of the beleaguered board's flaws - and a Daily News canvass of other major cities shows New York is already paying top dollar for Election Day staff:
* Los Angeles, the nation's second-largest city, pays pollworkers just $80 a day, while inspectors get $100;
* A "judge of election" in Chicago, third in population, makes $125;
* In fourth-ranked Houston, temps are paid by the hour, with a day's service coming out to about $120 for regular workers and $145 for supervisors.
Other locales may require a shorter workday, but poll workers in the five boroughs still make more, per hour, than in just about every other major U.S. city.
Many of these cities also use innovations that behind-the-times New York has yet to adopt, from early and mail voting to running centralized polling centers, allowing pollworkers to work split shifts, and hiring high school students.
"The easiest reaction for any bureaucracy is to say, 'We need more money. We need more staff, '" said Neal Rosenstein of the New York Public Interest Research Group, which advocates an overhaul of the bipartisan Board's poll operations, citing "poorly trained staff and conditions that would drive a business bankrupt."
"Throwing money at the problem might get us a larger potential pool of workers - but that won't necessarily mean better workers, " Rosenstein said. "What you need to do is build a better boat, not just keep bailing [out] the water."
About 40% of the city's poll workers come from county political organizations. The rest are recruited online, from colleges, and at events from job fairs to block parties.
Board of Elections Executive Director Michael Ryan said city pollworkers haven't had a raise since 2001, and that with the replacement of lever machines with electronic ballot scanners, the job is more complex.
Recruiting thousands of temps who can handle the job - and the public - with efficiency and grace is "a problem that I think money can partially solve, but money alone is not the answer, " he said.
"If [raising the pay] were the only thing we were doing, I would say people should be rightfully skeptical, but [it's] not."
Ryan said the board, which is working with consultants to improve training, agrees with advocates pushing to do what cities such as L.A. do when faced with a pollworker shortage: Recruit from the ranks of their own municipal employees.
Alex Camarda of Citizens Union said his group has raised that possibility with the de Blasio administration.
You might also like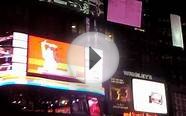 OBAMA and JOHN McCain election day in Times Square NYC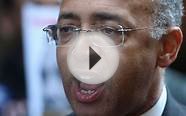 NYC Mayoral Election 2013: Candidates Face Off On Primary Day
NYC Election Mayoral Primary Takes Place On Tuesday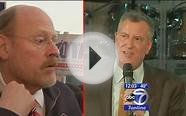 NYC readies for Election Day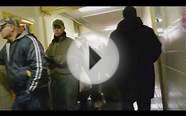 Election Day 11.6.12: Horrific Line at Polling Station in NYC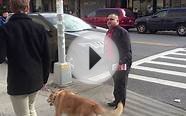 NYC Election Day 2013
Popular Q&A
Where to Vote - 2007 Election Day in Queens and NYC
but some schools like mine take all minor holidays like presidents day, martin luther king day, and some other days and put them together for one week off ont he election week
whooo hoooo for me
Is there school on Election day in NYC? | Yahoo Answers
yes, u still have school
but some schools like mine take all minor holidays like presidents day, martin luther king day, and some other days and put them together for one week off ont he election week
whooo hoooo for me