Election Day Rules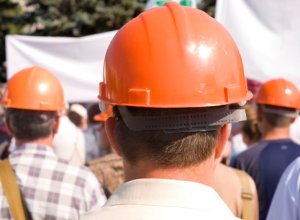 If you thought April 15 was a date to keep you awake at night, the day before — April 14; that's tomorrow, folks! — could be worse. Tomorrow is the day the National Labor Relations Board's "ambush-election rules, " aka "quickie-election rules, " governing how union representation is voted on by employees, takes effect.
Late last month, I was made aware of this post at LaborUnionReport.com, pointing out (in pretty cryptic terms) that "as President Obama's union attorneys controlling the National Labor Relations Board push through their so-called 'ambush-election rules' … the NLRB is conducting 'practitioner' training at NLRB offices and other locations (including a union office) across the country."
The post says little else, but does include the PowerPoint presentation being used for the practitioners' education. I found it somewhat interesting. You might too.
Meanwhile, NLRB General Counsel Richard F. Griffin Jr. did release early last week a guidance memo on modifications to organized-labor-representation procedures effective April 14 — specifically, how new cases will be processed from petition filing through certification. In his words,
"I am confident that the guidance provided herein will allow regions to implement the final rule effectively and efficiently."
What effect these new rules will have remains to be seen, though Joel Barras, employment attorney at Reed Smith, says he's pretty confident they'll "dramatically limit the time employers have to run pro-company campaigns." As he puts it:
"I believe unions will now wait to file their union representation petitions until the new rules take effect. If I am right, and we see a high number of petitions filed in mid to late April, that would serve as an excellent indication that unions agree with employers that the new rules will dramatically improve the likelihood that employees will vote to join unions."
In a webinar Friday by several Littler attorneys, addressing what more than one called this "new reality, " Tanja Thompson, Memphis, Tenn.-based office managing shareholder for Littler, confirmed that her office has seen a recent "slowdown" in the number of union petitions filed, indicating many are, indeed, probably waiting to file under the new rules, as Barras predicts.
"Make no mistake; this rule change is designed to see increases in union win rates, " she said. " … We do anticipate accelerated activity starting April 14."
She and the others shared cautionary tips for making sure nothing is missed in the new system, such as adhering to deadlines for supplying lists of personal contact and job information of all likely and eligible union members … and remembering that union notices will now be coming via email, not fax, and "unions don't always get it right in who they email, yet that's who's being served, " said Thompson.
They also laid out all kinds of strategies for being proactive and not waiting to take action until a petition is filed under the new system, which is expected to change the current six-week election process to something closer to two-to-three weeks.
You might also like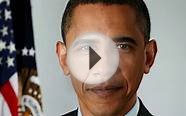 Redskins Rule Predicts Presidential Election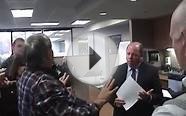 Election Official Rules on "Frivolous" Challenges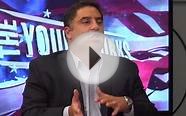 Significant Election Rule Change Coming in 2016?
ABRAHAM LINCOLN Pre Election Prediction of Victory Editorial 1860 Old Newspaper THE NEW YORK HERALD, September 12, 1860


Entertainment Memorabilia




Rare Newspaper
An original, printed in 1860
We make every effort to describe each item accurately and to provide photos which reflect both content and condition. Please see the item s description and photos...
Women's Round Head Mid-Calf Boots Black Leather Shoes with Metal buckle side zipper EU38


Shoes




Please confirm the size chart below,Inch is foot length.Women Size:EU34=22CM,EU35=22.5CM,EU36=23CM,EU37=23.5CM,EU38=24CM,EU39=24.5CM,EU40=25CM,EU41=25.5CM.
Color:Black/Brown.Accessories:metal buckle, side zipper
Non-slip rubber soles
hand-made diamond decoration on the heel
side zipper,metal buckle

Women's Winter Mid-calf Boots Black Leather Shoes with Inside Villus EU36


Shoes




Please confirm the size chart below,Inch is foot length.Women Size:EU34=22CM,EU35=22.5CM,EU36=23CM,EU37=23.5CM,EU38=24CM,EU39=24.5CM,EU40=25CM,EU41=25.5CM.
Color:Black/Brown/Red.Accessories:metal buckle, side zipper
Non-slip rubber soles
hand-made diamond decoration on the heel
side zipper,metal buckle