Election polls update
From the moment Democratic presidential candidate Hillary Clinton entered the race in April, she widely was considered the party's presumptive nominee. Now, for the first time since she began campaigning earlier this year, that position may be in jeopardy.
The survey of 804 likely Democratic caucusgoers, conducted Aug. 23-26, represents a sharp decline in the former secretary of state's popularity with voters from the Hawkeye State - an earlier Bloomberg/DMR poll from May had Clinton polling at 57 percent compared to Sanders' 16 percent.
Hillary Clinton responds to a question at the AFL-CIO Presidential Forum at Soldier Field in Chicago on Aug. 7, 2007. Reuters/John Gress
Vice President Joe Biden, who has yet to announce whether he will enter the race, came in third place with 14 percent of the vote, up from just 8 percent in May. Biden is expected to make a final decision and announcement by the end of September.
But the vice president's increased likelihood of running in recent months is not the only explanation for Clinton's drop. When removing Biden from the mix, Clinton remained within single digits of Sanders, polling at 43 percent compared to Sanders at 35 percent.
The margin of error for the poll is 4.9 percentage points. The other declared Democratic candidates, former Maryland Gov. Martin O'Malley, former Sen. Jim Webb, D-Va., and former Rhode Island Gov. Lincoln Chafee, continued to poll in the low single digits, Bloomberg said.
The results are Sen. Sanders best to date in Iowa. In previous Iowa polls, Clinton has led the Vermont senator by a minimum of 19 percentage points, and Real Clear Politics' polling aggregator showed Clinton's average lead in the state to sit at 22.8 percent more than Sanders.
And unlike his lead in New Hampshire polls, skeptics cannot claim there is a regional bias in Sanders' favor in Iowa.
But the Vermont lawmaker's lead in this poll does not necessarily mean Clinton is on a serious decline. A Suffolk University poll released earlier in the week indicated Clinton had 54 percent compared to Sanders at 20 percent - a much healthier lead for the former secretary, Salon reported.
Democratic presidential candidate Sen. Bernie Sanders, Ind-Vt., uses a bullhorn to speak to supporters gathered outside a campaign stop at New England College in Concord, New Hampshire, on May 27, 2015. Reuters
Nevertheless, the shakeup in the polls reminds some of eight years ago. "This feels like 2008 all over again, " said Selzer, according to the Des Moines Register.
And there are similarities. In the 2008 Democratic presidential primary race, Clinton led then-Sen. Barack Obama by 7 points in an early October poll in Iowa. By late November, he had surpassed her, bolstered by the youth vote and first-time caucusgoers.
You might also like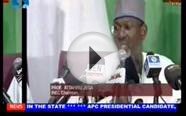 2015 Presidential Elections: Prof Jega Updates Media on Polls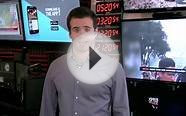 UK General Election polls, Killer tornadoes in Germany and ...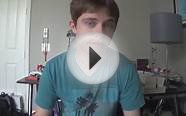 2016 Election Update: June 2015: Polls, SCOTUS Rulings ...
Election Polls Today


Mobile Application (Shirase Apps)




*Holo-inspired Pie, Bar, and Line graphs
*Smooth 60 fps endless scrolling; fluid animations
*Search polls by name, state, or candidate
*Daily updates on new polls and the polls you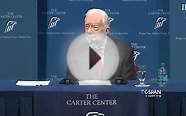 2016 Election Update: Iowa Poll Shows Clinton's Lead ...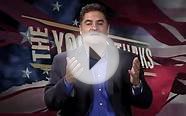 2012 General Election Polls Update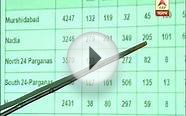 Panchayat poll results update from State Election ...
Popular Q&A
What are the latest election polls, update?
According to Gallup.com, Obama is at 50% and McCain is at 42%. on!