2014 Illinois Governor Election results
Paul Simon Institute study breaks down results, background of 2014 Illinois governor's race
The 2014 gubernatorial election was chock full of milestones. With $80 million spent by incumbent Pat Quinn and challenger Bruce Rauner, it easily was the most expensive in state history. It also ended a 12-year drought for Republicans, who held the governor's office for 26 years before losing it in the 2002 election.
Political scientist John S. Jackson of the Paul Simon Public Policy Institute at Southern Illinois University recently published a compelling, 19-page retrospective of the Rauner-Quinn race that is part post-mortem and part prognosis for the political makeup and direction of the state. It's a great read and the whole report is below.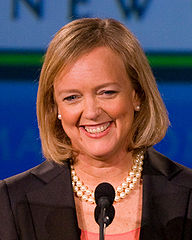 As an enticement to read the full report, here are six fun facts gleaned from its pages.
Meg Whitman
6. Bruce Rauner is far from the biggest spender in a governor's race
Bruce Rauner put more than .5 million of his own money into his successful campaign for governor. That's a lot for Illinois, but falls far short of other wealthy candidates in recent elections. eBay CEO Meg Whitman put $114 million of her fortune into a campaign she lost to Democrat Jerry Brown in California's 2010 governor's race. Michael Bloomberg spent $70 million of his own money to win his first term as New York City mayor.
5. The 2011 income tax increase defined the race
When Quinn persuaded his Democratic party colleagues in the House and Senate to pass a 67 percent income tax increase shortly before a new General Assembly was to be sworn in in January 2011, the intent was to address the state's bill backlog.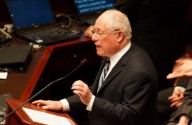 But by making the tax increase temporary and setting it to expire Jan. 1, 2015, Democrats ensured that it would be Issue No. 1 in the 2014 gubernatorial race.
4. Quinn's nominal Democratic primary opponent made his mark
Though Chicago community activist Tio Hardiman was "an unknown candidate from Chicago who had no money, no media, and no campaign staff, " he won 30 downstate counties and 28 percent of the vote statewide in the Democratic primary.
3. Counties that supported Quinn in 2010 election paid a price — from Quinn
2. Low voter turnout doomed Quinn
Quinn needed his party base turnout to be nearly as high as in the 2012 presidential election. Instead, turnout in Chicago was "one of the lowest in modern times" and statewide turnout of 49 percent was nearly as dismal.
1. Illinois has moved from "dark blue" to "leans Democratic"
National pundits should not write off Illinois as a solidly blue state: "The results in 2010 and especially in 2014 show that in any given election with the right circumstances and the right candidates Republicans can certainly win statewide elections. This is especially true in the mid-term elections which are lower turnout elections disadvantaging the Democrats."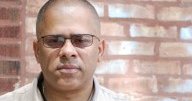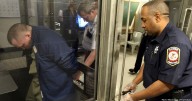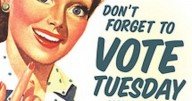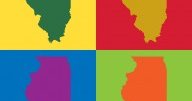 You might also like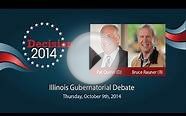 Analysis of 2014 Illinois Gubernatorial Election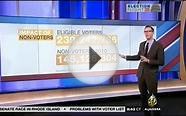 Ohio Governor Election Results: John Kasich Wins Re ...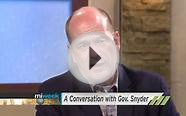 A Conversation with Governor Snyder / 2014 Election ...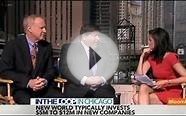 Illinois Governor Race 2014: Speculation, Rumors And ...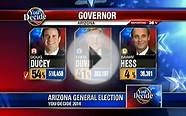 Arizona Election Results 2014
Popular Q&A
What are the election results for the Illinois governor race?
The latest Rasmussen Reports finds former state Attorney General Ryan leading incumbent Democratic Governor Quinn 46% to 39%.