Florida General Election Results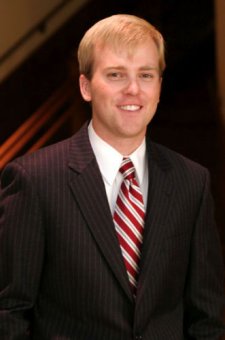 TALLAHASSEE — Residents of Carrollwood, Citrus Park, Oldsmar and Safety Harbor won't have a representative in the Florida House — for now.
State lawmakers voted Tuesday to throw out the results of the House District 64 election, creating a vacancy in the Tampa Bay area. Gov. Rick Scott is expected to call a special election.
Lawmakers admitted that Tuesday's vote was unusual.
Although incumbent state Rep. Jamie Grant was recently declared winner of the contest, an appeals court ruled that a write-in candidate was wrongly withdrawn from the race.
"There was a conflict between the 1st District Court of Appeal and the secretary of state, and we felt just based on that alone, that we would work to try to actually speed (up) the process by having a special election, " said House Speaker Steve Crisafulli, R-Merritt Island.
Grant was not in Tallahassee when the House voted but said he understood the decision.
"Had the Legislature voted to keep me, we would have been saying that it is okay to improperly deny someone the right to run, " the Tampa Republican said.
Grant, elected in 2010, was challenged this year by Republican Miriam Steinberg and write-in candidate Daniel John Matthews.
The race got off to a normal start — until Steinberg's husband filed a lawsuit alleging Matthews did not live in the district. (Write-in candidates are required by law to live in the district at the time of qualifying.) A Leon County circuit judge withdrew Matthews from the election and set an open primary between Steinberg and Grant for Nov. 4.
An appellate court later ruled that the residency requirement for write-in candidates violated the state Constitution, and that Matthews had been wrongly withdrawn from the race. But the election went forward without him, in part because the ballots had already been printed.
Grant captured more than 59 percent of the vote.
On Tuesday, House leaders said they were uncomfortable accepting the results of an election that the courts had deemed unconstitutional.
"I think we're doing what's responsible and what was appropriate, under very unusual circumstances, " said Rep. Jim Boyd, R-Bradenton.