CA General Election 2014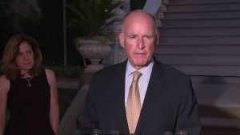 In the first statewide election to test California's top-two primary system, Gov. Jerry Brown easily won his bid to appear on the November ballot, as did other state-level Democratic incumbents.
By the end of the night, with more than half of the state's precincts at least partially reporting, Brown held 55.1 percent of votes. Republican Neel Kashkari, with about 18.2 percent of votes, was expected to face the governor on Nov. 4.
Assemblyman Tim Donnelly, in third place with about 14.8 percent of the vote, conceded shortly before midnight, the Los Angeles Times reported.
Before voters on Tuesday were state offices, from governor to insurance commissioner, as well as congressional and legislative seats.
The Times called the race in favor Democratic incumbents Brown, Lt. Gov. Gavin Newsom, state Attorney General Kamala Harris, and Insurance Commissioner Dave Jones. All four will face Republican challengers in the general election.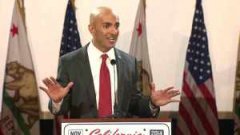 Speaking to reporters on Tuesday evening, Brown said he takes "nothing for granted" with regard to the Nov. 4 contest.
"California has come a long way in the last few years, " Brown said. "We've closed a massive budget deficit. We have good relations between the two parties, working on significant issues."
At his Corona del Mar election party, Kashkari spoke before cheering supporters and said the early returns were encouraging.
"We're not going to pre-judge everything, every vote counts … but we really feel very encouraged, " Kashkari said.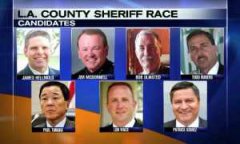 In Southern California, voters were also weighing countywide offices, some of the them hotly contested, including that of sheriff of Los Angeles County, and two seats on the county's powerful Board of Supervisors.
By the end of the night, Long Beach Police Department Chief Jim McDonnell had held his early commanding lead in his bid for sheriff, with about 47.5 percent of the vote. Former Undersheriff Paul Tanaka was in second place with 15.1 percent of the vote, followed by former sheriff's Commander Bob Olmsted with about 9.7 percent. Seven candidates were vying for the job.
McDonnell was greeted by police bagpipe players and drummers at a celebratory election party in downtown Los Angeles.
"I'm kind of walking on cloud nine, " McDonnell said.
News media were not allowed inside Tanaka's election party in Gardena, where he long served as a city councilman.
In the race for the Third District seat on the Board of Supervisors, former assemblywoman and state Senator Sheila Kuehl had about 36 percent of the vote, followed by former Santa Monica Councilman Bobby Shriver with 29.3 percent, and West Hollywood Councilman John Duran with about 15.6 percent. Five others were also running.
You might also like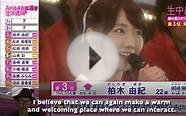 [english subs] Kashiwagi Yuki - 2014 6th Senbatsu General ...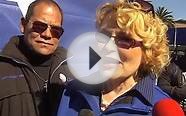 DA kicks off 2014 election campaign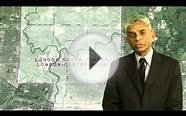 Ontario Election 2014: London North Centre - A message ...
The Book of the Ancient Accepted Scottish Rite of Free-Masonry in the Valley of Cleveland, Ohio: Containing a History of the Rite in Cleveland, Its Origin and Present Condition, The Past and Present Officers, Members Living and Deceased, By-Laws, Election Dates, etc


Book (Repressed Publishing)