Presidential election Ballot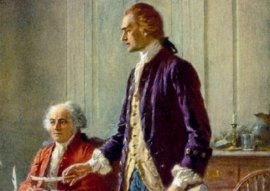 The 12th Amendment was ratified on June 15, 1804, when New Hampshire became the 13th state to agree to add the amendment to the Constitution. It resolved a huge problem with the Constitution's original provision for electing a president and vice president that led to the bitter 1800 election between Thomas Jefferson and John Adams, which left Jefferson in an election tie—with his own running mate, Aaron Burr.
Article II, Section 1, of the Constitution required electors in states to cast two ballots. There wasn't a separate vote for vice president, and it was up to the political parties to coordinate among their electors to make sure vice presidential candidates had at least one fewer electoral vote than presidential candidates.
The Federalist Party did just that, making sure one elector voted for John Jay and ensuring that Adams had the most votes from his party. Jefferson wasn't as attentive, leaving him in a tie with Burr in 1800.
The contingent runoff election between Jefferson and Burr was a true constitutional crisis. Jefferson ultimately won the House election on the 36th ballot after a week of voting. Alexander Hamilton, Jefferson's long-time enemy, supported Jefferson instead of his old rival from New York, Burr.
And the 12th Amendment quickly followed. It was written, approved in Congress and ratified within three years, so that it was in effect for the 1804 election. The next amendment to the Constitution wouldn't be ratified until December 1865.
The 12th Amendment made sure separate ballots were cast in the Electoral College for president and vice president; the House would settle an election without a majority winner with a contingent election featuring the top three vote getters; and the House would determine rules for conducting the election.
Twenty years later, Congress found itself in position to settle another presidential election that involved an Adams.
In this case, it was John Quincy Adams, who was one of four candidates who received electoral votes in a bitterly contested 1824 election much like the 1800 race involving his father.
Two of the candidates had been in Monroe's nonpartisan cabinet: Secretary of State Adams and Treasury Secretary William Crawford. Andrew Jackson was the hero of the War of 1812, while Henry Clay of Kentucky was the powerful speaker of the House of Representatives.
In the general election, Jackson led on December 2, 1824 with 99 electoral votes, but he needed 131 to win the presidency. Clay came in fourth with 37 electoral votes, which was enough to cost Jackson the election.
You might also like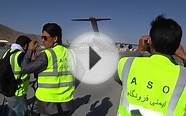 Afghan Presidential Election Ballot Delivery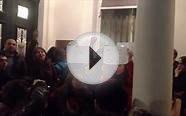 First ballot for Romanian presidential elections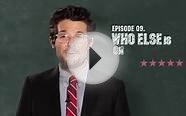 2012 Presidential Election: What Else is on the Ballot ...
1872 Wood Engraving Art US Presidential Election Ballot Folding Victorian Era NY - Original In-Text Wood Engraving


Entertainment Memorabilia (Authenticated)




Product Type: Original In-Text Wood Engraving; Black / White
Grade: Very Fine ++
Dimensions: Approximately 13.75 x 11 inches; 35 x 28 cm
Authentication: Serial-Numbered Certificates of Authenticity w/ Full Provenance
Packaged in custom sleeve w/ archival black board (great for display, gift-giving, and preservation)
Ballot Boxer


Mobile Application (Skunk Studios)




One fun mode to challenge your mind and swipe ability!
Choose either Barack Obama or Mitt Romney to swipe votes from.
8 swipe types keeps the fun fresh.
3 Power ups tie the game play and theme together.
Great Graphics and Sound.
Available on all iOS devices, OS X, Android and Web!
Social features to share your good fortune and accomplisments!
More Info section enables you to stay on top of new updates and games.